What Insurance Wineries Need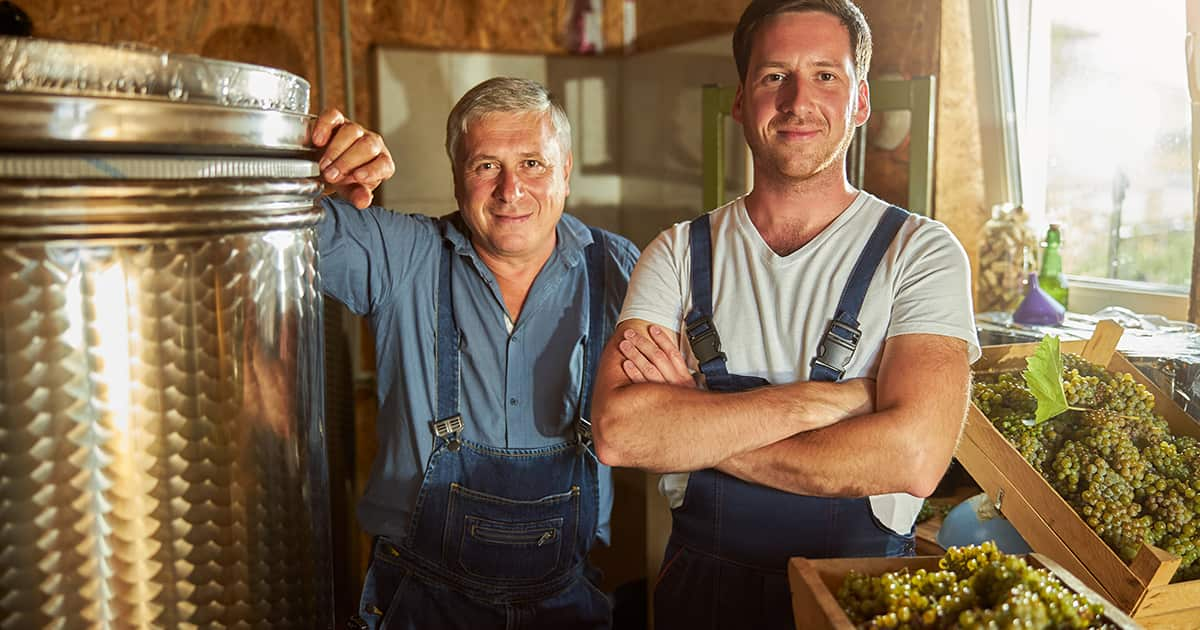 Owning a winery is an exciting business venture but also has risks. Insuring your winery with the right insurance gives you peace of mind because you will be protected if the unexpected happens.
What are the biggest risks wineries face?
Crops risks
Grapes are vulnerable to drought, hail, floods, pests, bacteria, and infections. Vines need time to re-establish after they are damaged, which means that more than one year of production can be lost.
Contamination
The taste of the wine depends on the purity of the grapes and contamination can happen at almost any point in the wine-making process.
Product recall
An issue could be found with the wine after it has been distributed and a recall can mean not having a sellable product, shipping charges, and lost time. If another winery has a recall, this can cause damage to the industry as a whole because it affects consumer confidence.
Intellectual property
The rootstock of grapes can be considered intellectual property and can open you up to a lawsuit. Label design can also potentially lead to conflicts alleging brand infringement. Protect your winery with Intellectual Property insurance.
Liquor liability
If you host wine tastings or sell wine directly to consumers, you could be liable for overserving a guest or serving a minor.
Shipping and storage
Precautions may need to be taken during the shipping and storage of your products and you may still be responsible for them if they are stored or transported by an outside party.
Occupiers' liability
If you host tours or events, have a shop, or open your business to the public in another way, you increase your risk of being liable for an injury that happens on your property.
Your Western business insurance expert will answer any questions you may have about insurance for wineries and what policy is right for you.
What kinds of coverage does winery insurance include?
Insurance for wineries covers these risks and can be tailored to the specific needs of your business.
General liability insurance protects your winery from medical and legal costs if someone is injured and also covers damage to their property.
Commercial property insurance protects equipment, products, crops, buildings, and other business property.
Commercial car insurance covers vehicles you use for work.
Business interruption insurance helps cover your expenses if you need to close your winery while it is repaired after an insured loss.
Home insurance protects your home if you live at your winery.