What Insurance You Need as an Ontario Welder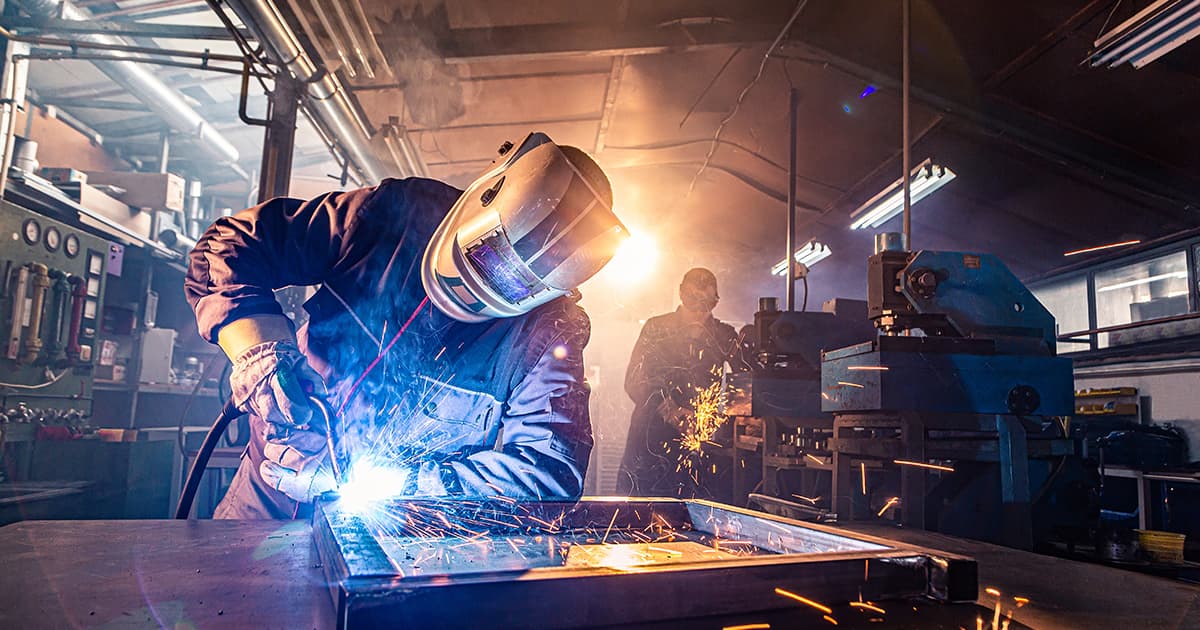 Welders are essential to manufacturing, construction, aerospace, shipping, and green energy. Your job, though, can involve accidents and risks, exposing you to liability.
Your Ontario welding business needs to be protected with the right insurance package for welders.
What kind of insurance does my Ontario welding business need?
A welder's insurance package will protect you, your employees, work vehicles, and your tools and equipment against on-the-job risks, claims, and injuries that you could face. You will be able to show your clients that you have welding contractor insurance.
Commercial General Liability (CGL): This type of insurance is essential for welders because your employer relies on your work to be properly and safely done. Commercial General Liability insurance covers bodily injury and property damage you cause to others. It can also cover property damage and bodily injury caused by your work.
CGL insurance usually covers damages awarded against you and helps pay your legal defense costs, regardless of the lawsuit's outcome.
Without commercial liability insurance, you would be responsible for paying any liability costs out of your own pocket.
Inland Marine/Mobile Equipment: Welders often transport their equipment, including generators, and tools from job site to job site. If you or one of your employees is involved in an accident while transporting equipment to a jobsite, policy will cover equipment damaged during transport.
This type of policy protects the financial investment in your equipment. Give your Western insurance expert a list of all the equipment you want to be covered and how much each piece of equipment is worth.
Equipment Breakdown Insurance: It is important to protect your welding equipment to prevent financial losses if it suddenly or accidentally breaks down due to an insured peril. Equipment breakdown insurance covers the cost of repairing or replacing equipment and covers rental fees so your company can continue working while your equipment is being replaced or repaired.
Tools and Equipment Insurance: This type of coverage can provide reimbursement to repair or replace tools if they are lost, damaged, or stolen. Anything valued at less than $1,500 is considered a tool and anything above that limit is considered equipment. It also covers rental fees until the equipment is replaced or repaired. It does not cover wear and tear.
Ask you Western business insurance expert about what types of coverages you need as an Ontario welder.
Commercial Vehicle Insurance: If you have a business car, truck, or van that you use as part of your plumbing business, it needs commercial coverage as part of your plumbing insurance package. Your personal car or truck insurance usually won't cover your welding business.
Commercial Property Insurance: Commercial property insurance can cover losses due to fire or lightning, including removing property to protect it from further damage. You can also include vandalism and malicious mischief in your commercial property insurance in your welder's insurance package.
Business Interruption Insurance: This type of policy usually covers vandalism, fire, wind, flooding, and other risks at a job site or other premises (make sure to understand what your policy covers). Your policy will help compensate you for lost income and expenses that you will need to continue paying even while you are unable to work.
Pollution Liability Insurance: It's usually recommended for welders who work in industries or use methods exposed to higher pollution levels. This type of coverage provides for pollutant liabilities that result in third-party injury or property damage.
Umbrella Insurance Coverage: Umbrella Insurance coverage is added to your existing liability policies and allows you to increase your liability coverage limits.
How much welder's insurance do I need?
It's recommended that welders have between $1 million and $5 million in coverage to make sure that you and your employees are protected in all foreseeable situations.
Every welder has different requirements and it's unlikely that all welders would pay the same monthly or yearly for their coverage. Ask your Western business insurance expert to help you get the right coverage at the right value for your welding business.