What does off-road vehicle (ORV) insurance cover?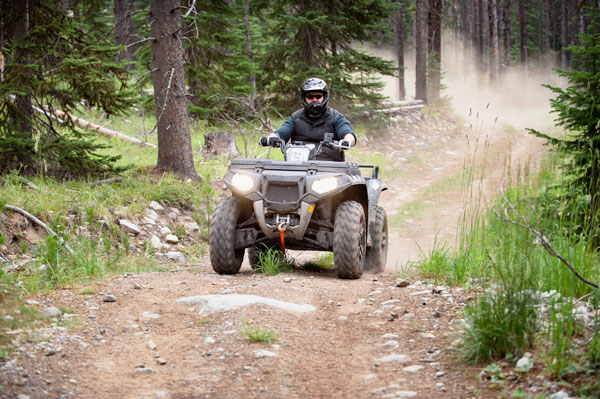 What is off-road vehicle insurance?
Off-road vehicle insurance can provide coverage for liability, personal injury and property damage. Insurance in every province and territory is different. Talk to our Western Financial Group insurance experts to get advice about the coverage you need.
Do I need off-road vehicle insurance?
Yes, liability coverage is required when operating on public land. Insurance may not be a requirement in some provinces or territories if operated on the owner's property.
Types of vehicles off-road vehicle insurance covers
Off-road vehicle insurance can insure, but is not limited to:
ATV and side by sides
Off-road motoycycles
Dune buggies
Amphibious craft
Snowmobiles
What does off-road vehicle insurance cover?
Depending on the provice or territory in which you reside, take into account the following coverages:
If you are held legally liable for an accident, coverage is provided for third party personal injury and property damage.
Accident benefit coverage
If you are injured in an off-road vehicle accident, the costs associated with your injury will be covered regardless of who was at fault.
Collision coverage may help cover the cost of repairing damage to your off-road vehicle.
Comprehensive coverage insures your off-road vehicle for damage caused by circumstances other than a collision, such as fire, theft and vandalism.
Understanding your off-road vehicle insurance
Make sure to read your policy and understand how it works so you are prepared if you do need to use it. Your Western insurance brokers are here to help you with any questions you may have.
Know your coverage limits
Get a policy that has coverage limits that work for you.
Know what your deductible is
Before insurance will help pay for a claim, you will have to pay your deductible. Choose a deductible that would be reasonable for you.
You may qualify for a discount on off-road vehicle insurance if you are a member of a club or already have another policy through your insurer.