What insurance should a pipe fitting contractor have in Ontario?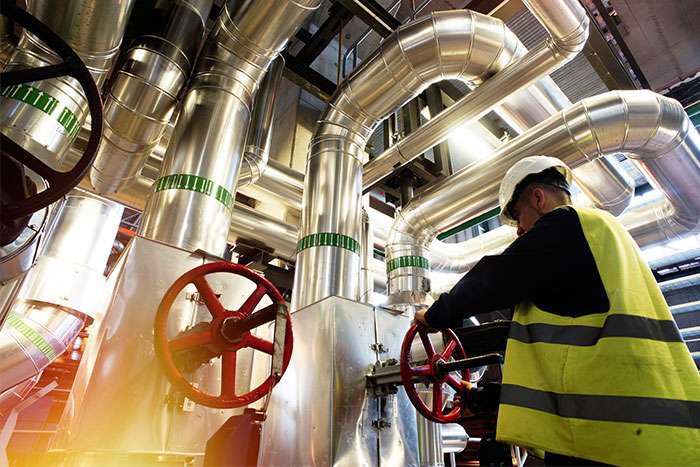 Pipe fitters install pipes used in cooling, heating, steam, lubricating and hot water systems and can be a hazardous occupation. Pipe fitting contractors risk injuries to themselves and third parties. Accidents can also cause property damage. Power saws, welding torches, and other machinery can cause injuries. Some pipe fitters also use hazardous materials like oxidizers, refrigerants, and flammable products. This creates a risk of fire and also puts anyone who is at the job site at risk for inhaling toxic fumes and getting dangerous substances on their skin or in their eyes. In addition to these risks, pipefitters can also sustain injuries from carrying heavy loads or falling from great heights.
What insurance do Ontario pipe fitting contractors need?
Pipe fitting contractors in Ontario need several types of insurance that can be combined into one policy that will work for your business.
Commercial general liability insurance
Construction contractors in Ontario must have general liability insurance. Pipe fitting work can be dangerous for clients if they are on the premises. Many circumstances can cause property damage. Commercial general liability insurance covers liability claims related to your business operations. A client or other third party could file a liability claim against you if they are injured on a work site or their property is damaged in a work accident. Commercial general liability insurance protects your business from the high costs of bodily injury and property damage liability claims. It also covers legal fees, medical bills, and property damage expenses. Depending on the size of your business and the type of work that you do, you should have at least $2,000,000 in liability coverage but may need as much as $5,000,000 or more.
Commercial vehicle insurance
Commercial vehicle insurance is essential for pipe fitting contractors in Ontario. Any vehicle you use for business purposes must be insured by a commercial vehicle insurance policy. It is similar to your personal car insurance but is designed to cover the risks faced when using company vehicles. It covers liability for property damage and bodily injury if you or your employees are involved in an accident with a company vehicle.
Commercial property insurance
If you have an office or shop you should make sure it is covered by commercial property insurance. If you own your business space it will protect the building, your office and shop equipment. It covers risks like fire, theft, extreme weather, water damage and vandalism. Commercial property insurance also protects you from liability for injuries to third parties that happen on the premises.
Tools and equipment insurance
Pipe fitting tools and equipment are expensive and essential for your work. You should consider purchasing tools and equipment insurance. It covers the cost of replacing tools and equipment if they are damaged, destroyed, or stolen. It also protects you against fire, natural disasters, theft, vandalism as well as the cost of renting equipment while yours is being repaired or replaced after an insured loss.
Pollution liability insurance
Because of the hazardous materials you may use for your work, you might want to consider having pollution liability insurance. Contamination can occur at job sites, at your office or shop, and while materials are being transported. Pollution liability insurance covers cleanup costs, emergency response services, fines, bodily injury, and property damage.
Errors and omissions insurance
Errors and omissions insurance or E&O is also known as professional liability insurance. It protects you from liability related to professional services like mechanical design work. If there is a flaw in the design of your work or advice that you give a client you can be held liable for the resulting damages. Depending on the type of work your pipe fitting business does, you may want to consider adding this type of coverage to your policy. Your insurance broker will be able to tell you whether you need it and how much coverage to purchase.
Workers' compensation insurance
Because of the dangers you face as a pipe fitting contractor, you need to have workers' compensation for yourself and your employees. You face many dangers at work on a daily basis and you need to make sure you are covered if you are injured at work. Workers' compensation covers medical costs and lost wages if there is a work-related injury or illness. In Ontario, it is arranged through the Workplace Safety and Insurance Board and employers pay into it to obtain workers' compensation coverage for their businesses.