What is business interruption insurance and what should you know?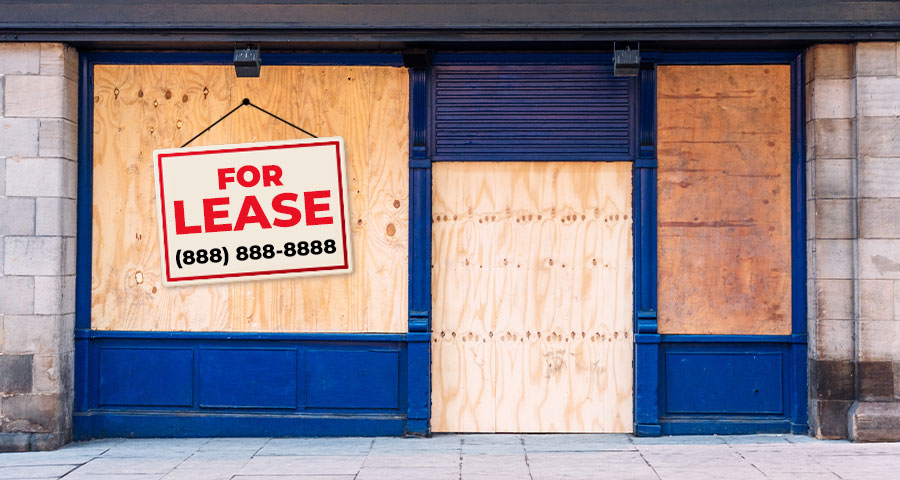 Business interruption insurance supports you when your business cannot operate as a result of a covered loss. Being prepared for the unexpected can be the difference between recovering from a loss and closing your business permanently.
Who needs business interruption insurance?
Most businesses should consider business interruption insurance. Losses that can cause your business to shut down can happen unexpectedly and be costly to recover from, not only because you will need to deal with the actual problem, but also because of the additional financial loss of not being able to operate. Bills like repairs, inventory, rent and payroll keep piling up even if your business is forced to close. A large percentage of businesses never recover from being forced to stop operations due to an unforeseen loss. If your business is at risk of not being able to recover from a temporary closure, you need business interruption insurance.
What types of losses does business interruption insurance help you deal with?
There are many losses that can force your business to shut down. Some examples include:
Damage to your storefront from fire or vandalism
Damage to a neighboring business
A major reduction in revenue due to a client facing losses of their own
A disruption in your supply chain
What does business interruption insurance cover?
If your business is forced to close due to an insured loss, your business interruption insurance will help pay for your business expenses. It helps cover the net income you are missing out on while you take steps to reopen.
Business interruption insurance can help with expenses such as:
Payroll
Rent
Utilities
Property taxes
Alarm monitoring
Relocation of your business
What types of business interruption insurance are there?
Not all business interruption insurance is the same. Make sure you know what your policy with Western Financial Group covers and that it meets your needs.
What is the difference between all risk and named perils coverage?
An all risk business interruption insurance policy covers losses caused by any risk not excluded in your policy while a named perils policy covers losses from specific risks that are listed in your policy.
What is indemnity?
The indemnity period is how long your business is covered for business interruption by your insurance.
Limited business interruption indemnity
Limited indemnity business interruption insurance pays out until the damage to your business is repaired or damaged property is replaced. You will not be compensated for the difference in income between pre-interruption levels and what your income is when your business re-opens.
If your business must close for an extended period of time you might not do as much business when you re-open. There can also be limits on how long your business will be covered and how much your insurance will pay per month.
Extended business interruption indemnity
An extended indemnity business interruption insurance policy will pay out until income is restored to what it was before your business was shut down due to an insured loss or the maximum period listed in your policy has been reached.
Extra Expense coverage
If your business needs to continue to operate even as you deal with a loss, you will likely encounter additional expenses like rentals, outsourcing, temporary utilities at another location, advertising and moving expenses. You may want to consider making sure these types of expenses are covered by your business interruption insurance.