What is oilfield insurance and what does it cover?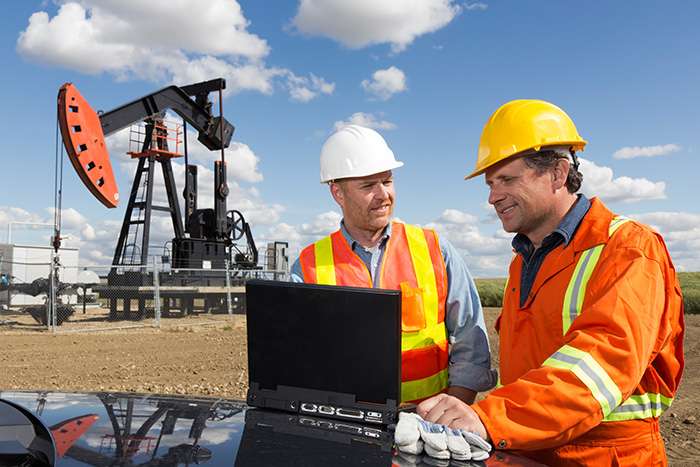 The oil and gas industry is complex and requires specific coverage to ensure compliance and minimize risk. Whether your business is international or services the Canadian market, it is important to have the correct insurance to protect your company. The right oilfield insurance coverage will protect the future growth of your company and minimize potential losses and their financial consequences.
Who needs oilfield insurance?
Oilfield insurance can and should be purchased for:
Down hole operations
Oilfield consultants
Land surveying
Drilling rigs
Oilfield service technicians
Pipefitters
Hydrovac
Snubbing contractors
Pipelines
Wirelines
Well-servicing
Welders
Directional drillers
Crane operators
Drilling completions and workovers
Site supervisors
Rig managers
Specific contracts or projects
What does oilfield insurance cover?
Oil and gas insurance is designed specifically for an industry that would otherwise experience gaps in coverage as the equipment used may not be covered by other types of insurance. It can be customized to suit the needs of different operations.
Oilfield insurance covers property damage, injury, and damage to the environment and provides much-needed coverage in case of an accident due to the harsh working conditions, chemicals and expensive equipment that are part of the oil and gas industry.
Oil and gas coverage includes:
Commercial general liability
Commercial general liability covers claims made by a third-party regarding liability for property damage, injury and related expenses. In the oil and gas industry, this needs to be more comprehensive than for other industries because of the high risk.
Liability insurance in oil and gas should include pollution liability to protect the environment and your finances should there be an accident resulting in contamination such as an oil spill.
Professional liability insurance
Errors and omissions insurance, or professional liability insurance, covers liability claims resulting from professional services or advice. It is essential for any oil and gas company or consultant that offers services and advice to other companies.
Business property insurance
Business property insurance covers your company's tools, equipment, furniture, computers, and other supplies that are used in your day-to-day operations. It is first-party coverage that helps pay for repairs or replacement of your property if it is destroyed or damaged by fire, weather, vandalism or theft, among other things. Oil and gas companies often use both owned and leased property that can be worth hundreds of thousands of dollars and it is important that all of it is fully insured.
Commercial umbrella liability
A commercial umbrella liability policy adds coverage to your other policies. When the coverage cap on your other liability policies is exceeded, additional coverage is provided by an umbrella policy. This way, you don't need to increase the liability limits on all of your other policies.
Equipment breakdown insurance
Equipment breakdown insurance covers repair or replacement of equipment that has malfunctioned. It also includes business interruption insurance, which covers expenses and lost income while broken equipment is repaired or replaced.
Worker's compensation insurance
Worker's compensation insurance covers medical expenses, disability payments, rehabilitation services, and lost wages for employees who are injured at work. The oil and gas industry is dangerous and there are risks like fire, explosions, machinery and land collapse.