What sets Western's farm insurance apart from its competitors?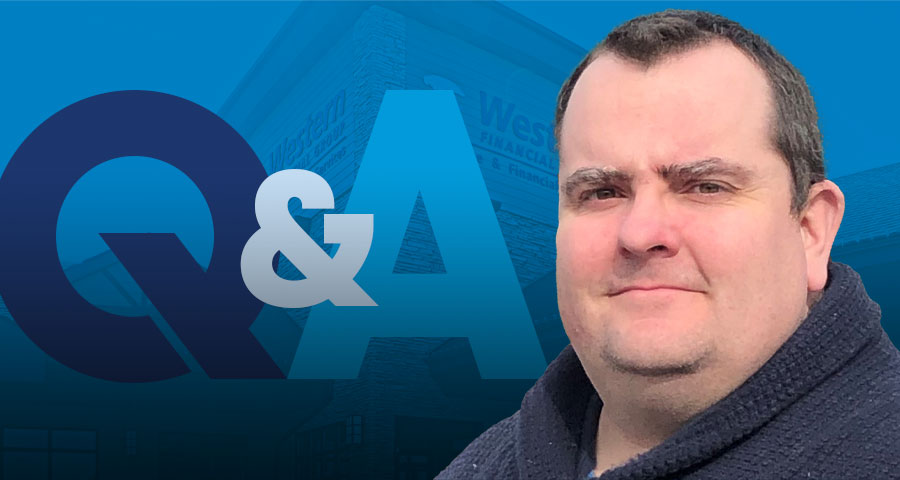 My name is Jason Wallace and I've been with Western Financial Group for 20 years as a licensed broker. I'm director of commercial sales for British Columbia and Alberta and I live in Kamloops. I am a barbecue grill master enthusiast. I have four different kinds of barbecues in my back yard, and I do love cooking meat and enjoying a beverage while I'm doing it.
Q: Why should farmers choose Western for protection of their farms or ranches and their crops?
A: Going all the way back to the founding of our company in 1905, we've been committed to the agriculture and farm business in Western Canada. As we've grown, we haven't lost that spirit and the majority of our branch locations are nestled very comfortably in farm country.
We pride ourselves in being a part of the communities that we work in, and we have great relationships with our customers and clients from across the board. People drop in, or we've been known to come out to their farm on an as needed basis as well.
Q: How are Western brokers uniquely positioned to do their jobs? Are some of them farmers themselves?
A: I won't go so far as to say every one of them is, but I would argue that Western Financial Group has a higher percentage of brokers who are also involved at some level in the farming or ranching community than many of our competitors do. When we say that we are where we live, we really mean it. We have many, many of our commercial farm specialists who are in the farm and agriculture business themselves.
Q: How does Western set itself apart when it comes to farm insurance?
A: First and foremost, our people are active in the communities they live in, and we think that community involvement, being part of that local touch, is so important. But beyond that, we have the the right insurance partners. So, both regionally and nationally we make sure that we're getting the right insurance coverage at the right value for all our clients.
Q: As a farmer or rancher, tell me why I should choose Western?
A: Western's greatest strength is we are the national broker with the local touch. So, what do we mean by that? Well, what we mean by that is we have all the resources of a national insurance brokerage when it comes to people, expertise, and insurance company availability. And we make that available in our local communities. You can have confidence in that as a farmer or rancher.
Even if you're in a small-town location, you're getting all the resources of a national firm without having to have your insurance headquartered miles and miles and miles away or provinces away from you.
Whether you are growing crops, own an orchard or raising cattle, we can deliver the value that you need. Western has the right people and the right insurance products and partners to make sure that you have the coverage that protects you.