Why You Should Have Travel Insurance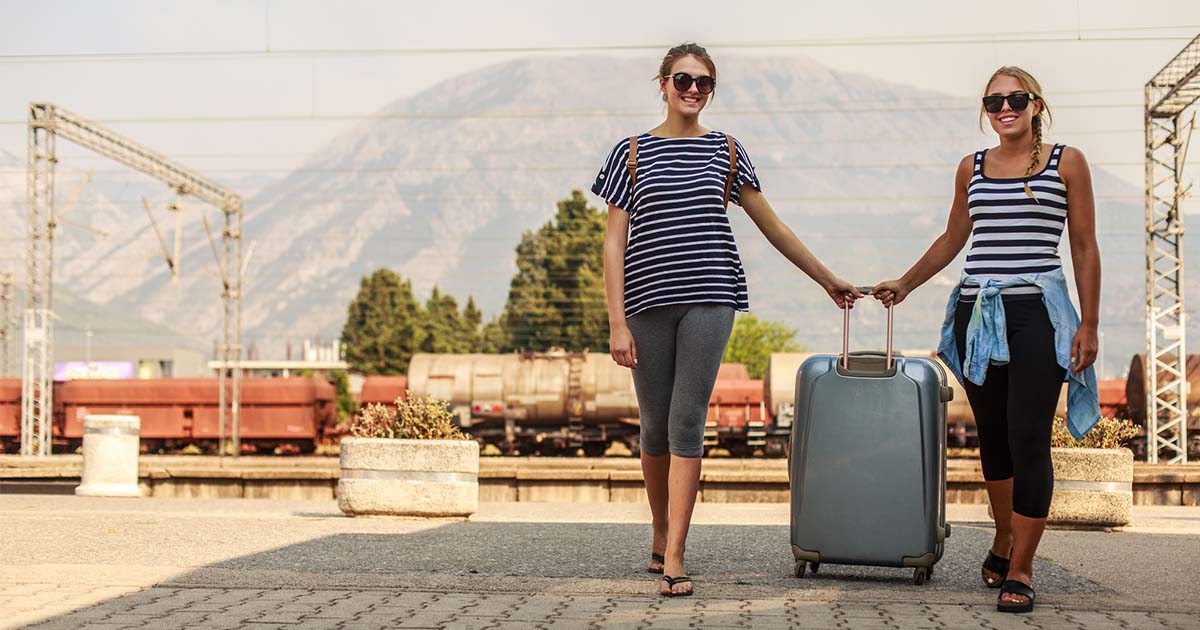 Many Canadians are eager to make up for missed vacations after the COVID-19 pandemic kept them close to home.
While you're planning your vacation, don't forget about travel insurance. Unexpected events could derail your plans and cost you your vacation investment and more.
Ask your Western life insurance expert about travel insurance. We have the knowledge and expertise to guide you through this process and help ensure your vacation goes smoothly.
Why you should have travel insurance for your vacation.
No matter how long you are on vacation, even if it's just for a day on a cross-border trip, travel insurance is strongly recommended.
The Government of Canada explains that "your provincial or territorial health plan may cover none, or only a small part, of the costs of your medical care abroad. It will never pay your bills up front" and "your Canadian health insurance may not pay your medical fees while you are outside Canada."
This means that you will have to pay all medical bills out-of-pocket if you do not have travel insurance. Hospitals abroad may be expensive and require upfront payment before they treat you and some will not treat you if you do not have enough insurance or money to pay for medical care.
What should your travel insurance cover?
Your travel insurance policy should always include these types of coverage:
Pre-existing medical conditions
Make sure your pre-existing medical conditions, including pregnancy and mental health, are covered by your travel insurance. Many policies exclude pre-existing conditions. Find out how your insurer defines a pre-existing medical condition and what limits your medical history puts on your coverage.
Medical evacuation
Your travel insurance policy needs to include the cost of medical evacuation to Canada or the nearest location where the required medical care is available. It should include a medical escort.
Repatriation
Make sure your travel insurance policy includes this standard type of coverage which covers the costs of bringing you home if you pass away while abroad.
Travel timeframe
If you are traveling outside Canada, be sure to understand how long your policy will cover you and whether you can renew or extend it. You will not be covered if your trip lasts longer than your coverage.
COVID-19
The pandemic has made travel insurance a bit more complicated. Understand how your travel insurance policy handles COVID-19 and make sure you have coverage for it.
If your plan does not include coverage for COVID-19, ask if it can be added. The coverage amount is generally between $100,000 - $300,000, which may not be high enough. Confirm that you are eligible for it and ask for written confirmation.
Find out how many vaccines you are required to have to be covered for COVID-19.
Find out what the exclusions for COVID-19 coverage are. For example, if you contract COVID-19 before you leave, how does your insurer confirm this? Is it through symptoms, a single test, or several positive tests?
"While travel restrictions are easing, some passengers are still concerned about COVID-19 and other issues that could prevent them from taking a trip, which is why trip cancellation insurance has jumped by almost 1,200 per cent over the same period last year," says CTV News. Find out when COVID-19-related trip cancellations are covered.
Find out what is covered if you must quarantine abroad after contracting COVID-19. Will your travel insurance cover the extra days abroad, changing your return flight, and accommodations and meals while quarantining?
The Government of Canada lifted the "Avoid Non-Essential Travel" advisory on February 28, 2022.