Why should you learn about your building in Ontario before purchasing condo insurance?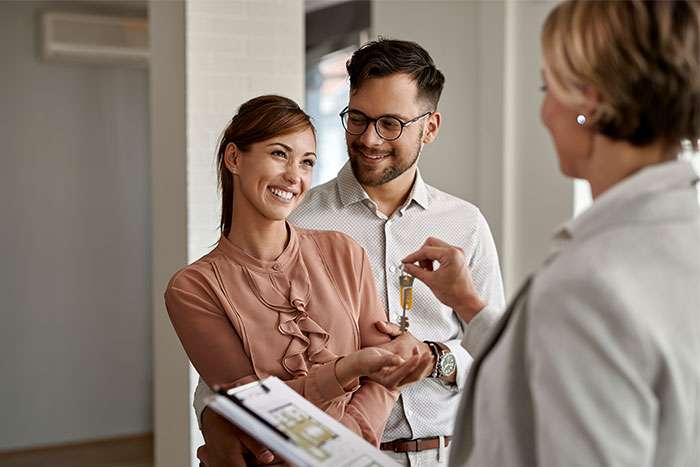 Buying a condo is a big decision and before you purchase it and protect it with condo insurance, you should make sure you choose a building that fits your lifestyle and is a good investment.
How old is the building and is it under warranty?
Learn if the building is still under warranty and for how long. New buildings are under warranty for about 2 years and some components can be under warranty for up to 5 years. Until a building reaches about 15 years, repair costs should be relatively low. From about 16 to 30 years buildings will start needing repairs like new boilers and roof replacements. Buildings that are over 30 years old start becoming challenging to maintain. Over time many systems will need to be replaced and building management needs to be vigilant about repairs and maintaining systems that are now deteriorating at different rates. With proper maintenance, buildings can be operational well past 50 years.
What condition is the building in?
If your condo is in an older building, find out its maintenance history. If there has not been much maintenance or major repairs, that could mean large repairs will need to be done soon. This could increase your condo fees or result in a special assessment - a large amount of money each condo owner would have to come up with to cover a major repair. Find out if there have been recent assessments and make sure your condo insurance covers special assessments.
Building envelope condition assessment
A building envelope condition assessment determines how well a building's structure, foundation, heating and cooling and other systems are functioning. It can include an assessment of the exterior of the building like grading and drainage, condition of roadways and lighting. A building envelope assessment is requested by the property owner, manager, or board of directors when there are issues that need to be addressed. You should ask to see the most recent building condition assessment or have one of your own completed. This is similar to a home inspection and can help predict future problems and costs.
Past insurance claims
Find out about any past perils like floods that affected the building. Is there a chance the same incident could occur again? Did it decimate the reserve fund? Would the building's master condo insurance policy cover it or would you need to use your condo insurance?
Security
Is your building secure? Find out how your condo building deals with security. Is there a security guard and a front desk person? Are there enough cameras? How difficult is it for someone who does not live in the building to get inside?
Exposure
Which direction does your condo face? Is your biggest window or balcony sunny? Eastern exposure means more sun and a warmer condo but it could be too warm in the summer. Northern exposure will mean not having direct sunlight for 6-7 months a year. Most people prefer southwestern exposure so there is sunlight but not too much heat.
What floor is your condo on?
Condos on higher floors are more expensive but have higher resale value. There will be less noise from the street and a better view but condos on higher floors pay more for common expenses.
What does your condo include?
Find out if you will also be buying a storage locker and parking spot when you buy your condo or if you will need to pay extra in your condo fees. How big is your storage locker and is there enough storage?
Guest parking
Where will your guests park and is there enough guest parking? If guest parking is full, how difficult is it to find street parking? If a large building has only a few guest parking spots your visitors will probably have to find parking elsewhere.
Is it pet-friendly?
If you have a pet or think you might want one in the future, make sure your condo is pet-friendly.
Who lives in the building?
The demographics of your condo building are important so that you get along with your neighbors. If you are thinking of starting a family or already have one, look for a building with other families. Look for buildings with demographics similar to yours.
Are there rental restrictions?
Will you be allowed to rent out your condo if you need to? And who will your neighbors be if someone on your floor rents out their condo? Find out what your building's rules are about renting.
Elevators
How many elevators are there and are they new? Not having enough elevators or having slow elevators will cause frustrating wait times when elevator traffic is high. Take the elevators to the higher floors during different times of day to see how fast they are and if there are enough.