A Complete Guide to Buying Motorcycle Insurance in Ontario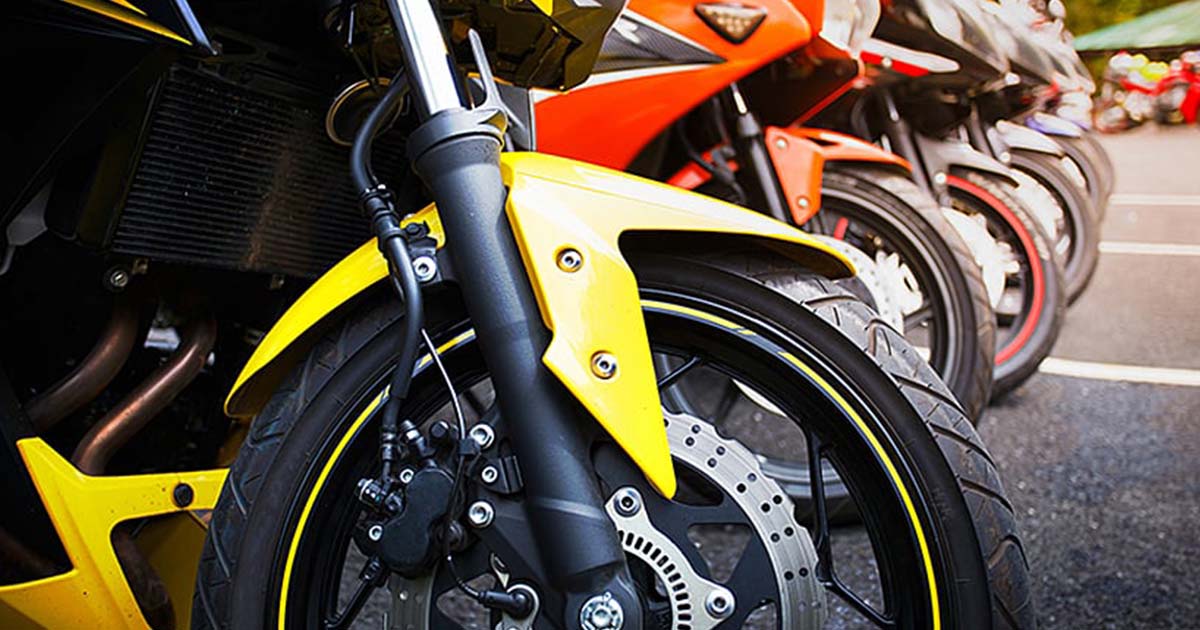 Riding a motorcycle is a different type of driving experience, which is why you should ensure maximum protection by having an appropriate insurance policy. However, obtaining a motorcycle insurance quote and choosing the right coverage can be confusing for some people as it requires you to understand many crucial details.
As a leading brokerage in Ontario, we have qualified motorcycle insurance brokers to guide you. We care about your safety and can help you understand all the aspects of getting your bike insured. We have put together a guide that includes the essentials of insuring a motorcycle. Familiarize yourself with the crucial details, and once you are comfortable moving forward, we can provide you with affordable quotes and ensure you have the right policy.
TIPS TO GET THE RIGHT MOTORCYCLE INSURANCE COVERAGE
Insurance is Mandatory in Ontario
One of the most frequently asked questions we get is whether people need motorcycle insurance in Ontario. It is compulsory to have valid insurance for motor vehicles in Canada, including mopeds and motorcycles. In addition to this, you must also wear a helmet.
There are options for coverage, such as comprehensive protection to cover vandalism, theft, and fire, collision insurance for protection in case of an accident with another vehicle, and more. Having adequate information can help you get the ideal coverage.
Mandatory Bike Insurance
Third-party liability – in case the person riding your bike injures someone on the road or damages property.
Uninsured auto insurance – to protect yourself if the person who injures you or damages your motorcycle is not traceable.
Statutory accident benefits – includes disability benefits and clauses to protect you if you do not have a wage replacement or medical benefit plan.
Direct compensation for property damage – allows you to claim for loss and damage to your vehicle caused by another person when you are not at fault.
Optional Motor Vehicle Coverage
As the name indicates, optional insurance is not mandated by the law. However, you can purchase the coverage for an additional cost to ensure proper protection. This includes the following:
Higher third-party liability
Increased accident benefits coverage
Comprehensive bike insurance
Special perils coverage
Collision policy
All perils coverage
Consider the Factors Affecting the Premium
The premium of your motorcycle insurance depends on many aspects, including but not limited to the following:
The years of experience you have riding a bike
The year, make, model, and age of your motorcycle
Regular users of the bike
Value of any upgrades or modifications
Mileage of the bike
The area where you live
History of your insurance claims
The type of insurance coverage for your bike
Discounts applicable for you
Issued for a One-Year Term
Generally, insurance policies in Canada are issued for one year. The premium is valid during the months the bike is used, and the return premium on cancellation in non-motorcycling months is minimal.
Take an Approved Driving and Safety Course
If you are new to riding a motorcycle, it is beneficial to take a driver training program to reduce the insurance premium. Most of the courses are fairly priced and can help you save money over time.
Bundle Motorcycle Insurance
Instead of getting just motorcycle insurance, you could combine it with a home or auto insurance policy. This way, you will be eligible for special discounts that can help you reduce the premium amount while ensuring that you have adequate coverage.
License and Type of Motorcycle
There are three categories of motorcycle insurance: M, M1, and M2. Be sure to buy the insurance according to the group you belong to. Also, your license class can impact your insurance cost depending on the motorcycle you drive. If you have an M1 license, it may be more affordable to select a standard or cruiser motorcycle instead of a sports bike. An experienced motor vehicle and auto insurance broker will guide you through the process and help you get the right coverage you need at the best price.
Motorcycle Insurance Rates in Ontario
The insurance rates for bikes tend to vary across the providers. It is essential to know that the premium depends on many factors, including your motorcycle license class, the make, model, and type of your bike, your driving history, your neighbourhood, your claims history, and more. Working with a reliable insurance broker will help you get the best rates.
Motorcycle Insurance Discounts
When insuring your bike, you should also consider the possible discounts. Although not all insurers have specialized offers, it is best to ask your broker if they are available. Different companies provide multiple discounts, including rider training, home-bundle discount, seniors discount, having a clean driving history, and more.
WHAT COVERAGE SHOULD YOU BUY?
It is beneficial to have the mandatory coverage at the minimum liability limit specified in your province. Remember that taking a higher deductible can help reduce the direct compensation portion of the premium amount. You can also choose to buy the optional policies beyond the mandated coverage, depending on your needs and driving history.
Here are a few instances you should consider when paying for additional bike insurance:
If you are a retired, unemployed pensioner, you do not need an optional accident benefit for a higher wage replacement. This is because you won't be eligible for wage replacement.
In case you already have long-term disability coverage and a wage replacement plan, you will be duplicating coverage by adding it to your bike's insurance policy. This is why it is likely ok to exclude it from your insurance policy.
If you do not have a spouse or dependents, you may skip the additional increased death benefits.
If you are confident about the low risk of theft or damage to your bike in your area, you may choose not to opt for physical damage coverage.
WHO SHOULD YOU BUY MOTORCYCLE INSURANCE FROM?
Although price is a critical factor, you should also check out the reputation of the brokerage you are dealing with. It is best to look for one who has experience in the industry and has qualified bike and auto insurance brokers. Here are a few essentials you need to keep in mind:
Ensure the motorcycle insurance quotes you get are reliable, within your budget, and address all your needs.
Compare the quotations for the same coverage to get the best possible option.
Be sure that the broker is giving you the benefit of lower rates, if applicable.
Verify the details they have about you and your vehicle, such as the year, make and model of your bike, your license group, age, address, and more.
GET A RELIABLE MOTORCYCLE INSURANCE QUOTE WITH OUR BROKERS