My Son is going to take his G2 driving test. What should I do?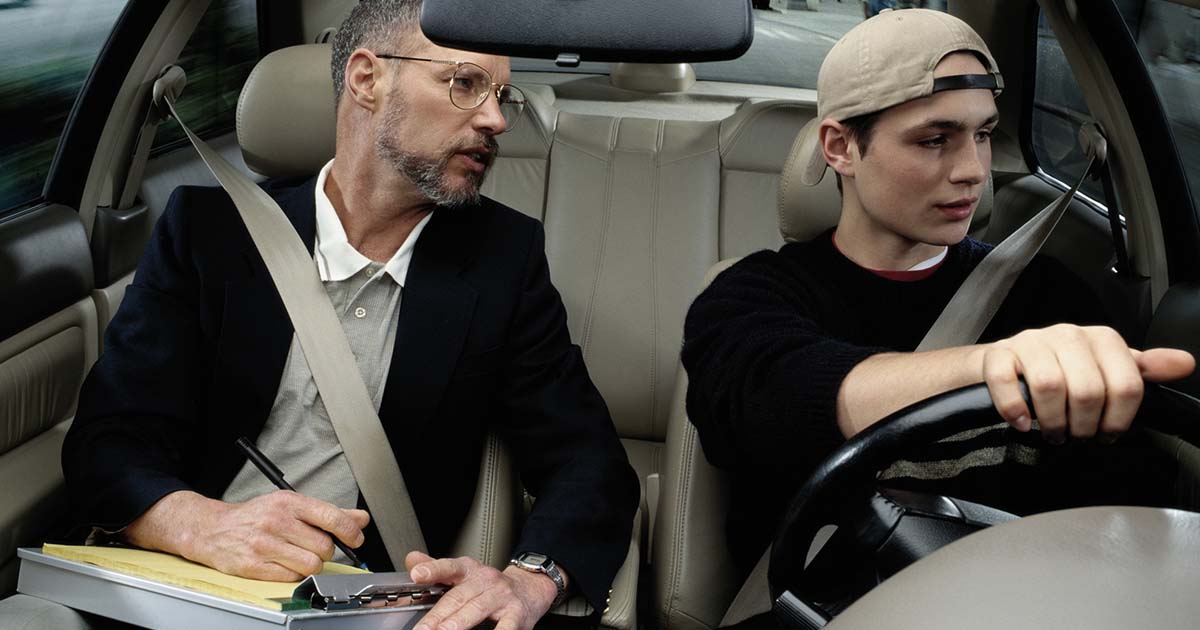 This is a great question asked by Kim, one of our long time clients. Her son had received his G1 drivers licence in Ontario 10 months ago, and was about to take the road test for his G2 licence. If he passed, Kim wanted to ensure her son would be properly insured to drive the cars listed on her families car insurance policy.
In order to add her son to the policy, we needed his name (as shown on his driver licence – which can often be different that the name people commonly go by), driver's licence number, and the date he received his G1 and G2 licence.
The next thing Kim asked was how much additional premium it would cost to add her son to the policy. I asked if he had received a driving school certificate. Kim said he had received it, but they didn't have a copy of it. In Ontario, to receive credit for drivers training, insurance companies require a copy of the Ontario Government issued driving school certificate. It's a 1 -2 line entry on an Ontario Drivers official Drivers Licence History. Individual drivers can obtain the official government issued report by requesting a copy of their "Drivers Licence Search History Report". You can obtain it as any Service Ontario office (or Ontario Ministry of Transportation office). You might even be able to order one online through Service Ontario, but if ordered online, the report may take some time to arrive by mail. We recommend the best way to obtain a copy is to go directly to a Service Ontario branch office.
In Ontario, insurance companies usually provide a discount on your car insurance rates for the first 3 years after you obtained your official driving school certificate. This will apply when you are a principal driver, or an occasional driver on your parents policy. Some car insurance companies, like Unica Insurance, apply a variable discount for the driving school certificate – higher discount in the first year, with a reduced discount in the second & third year. Many car insurers require the driver to have a clean driving record (no accident, claims or tickets) in order to receive the driving school discount.
The additional cost for Kim's son is around $1200 per year. It's still expensive, so we suggested a few things that could help lower the price.
Great news: In Ontario, there is usually no extra charge when you add a G1 driver onto your policy. So Kim could have added her son to her auto insurance policy 10 months ago and their wouldn't have been any cost to her. We recommend parents add their G1 licenced children as soon as they receive their licence because its usually free, and starts building an insurance record for the new driver. And in Ontario, the more years of claims free and ticket free insurance history you have, the better your car insurance rate usually is !
Good Student Discount. Many insurance companies such as Wawanesa Insurance provide a 'good student discount' for drivers in high school or university with an average mark over 80%
University Discount. Most insurance companies provide a university discount for students that are going to university out of town. The discount usually requires your child to be attending a school 100km or 200km from home. So check with us to see which insurance company offers the best option for you.
Graduated Licence Discounts. Most insurance companies offer a discount in the first year that drivers graduate from a G1 to G2, or from the G2 to the full G licence. So we encourage everyone to take their full G driving test as soon as they are allowed (usually 12 months after having received the G2 licence).
Kim's son has been added to their policy, and he's insured to drive their cars. Drive safely !