Insurance for your realty and property management needs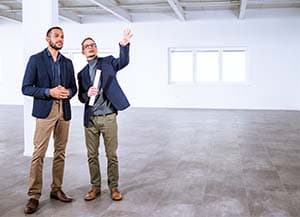 arching for insurance that properly covers you and your buildings? Look no further, Western Financial Group isyour trusted insurance expert in the realty and property management industry. Whether you own a residential rental property, commercial rental property, Air BNB or apartment complex, Western Financial Group offers a variety of programs to ensure that you and your property are completely covered.
Building Valuations
Within the last two years, Canada has seen a rise in the cost of building supplies, but most Canadian building owners are under insured. To make sure your building is properly covered you must factor in: where your property is located, the cost of building supplies, labour, and removing all the debris. Our Risk Management department provides in-depth building valuations that will help ensure you have the correct insurance for your building. You will work hand-in-hand with our brokers to finalize a value that makes you feel confident.
Commercial Rental Buildings
When looking to rent your commercial building to other businesses it is important to understand the risks and responsibilities involved with being a landlord, as well as the risks involved with renting your property to certain tenants. Our brokers have a deep understanding as to what classes of business are risky and how you can protect your property from future losses.
Residential Rental
Whether you are renting out to a single family, multiple tenants or running student housing, we have an insurance package that is right for your residential rental property or rental house. Western Financial Group works with a wide variety of individuals who rent their properties to families and can help you make sure that your building is properly insurance and how to protect yourself if there is damage done by your tenant.
Air BNB
When you are renting your house through Air BNB or for a short period of time, safety is important when others come into your space. We can provide short-term rental insurance to help property owners with the coverage they need to feel confident when renting out their space. Our policies fill in the gaps that a traditional policy may have regarding rental activities in your home on platforms such as Airbnb.
Rental Income Coverage
If renting your property is your sole source of income, it is important to be protected in the event that you are unable to make rental income from your property. Rental income coverage can be applied to either a residential or commercial property to help replace lost rental income if the property is temporarily uninhabitable after a claim.