Why Your Small Business Needs Commercial Auto Coverage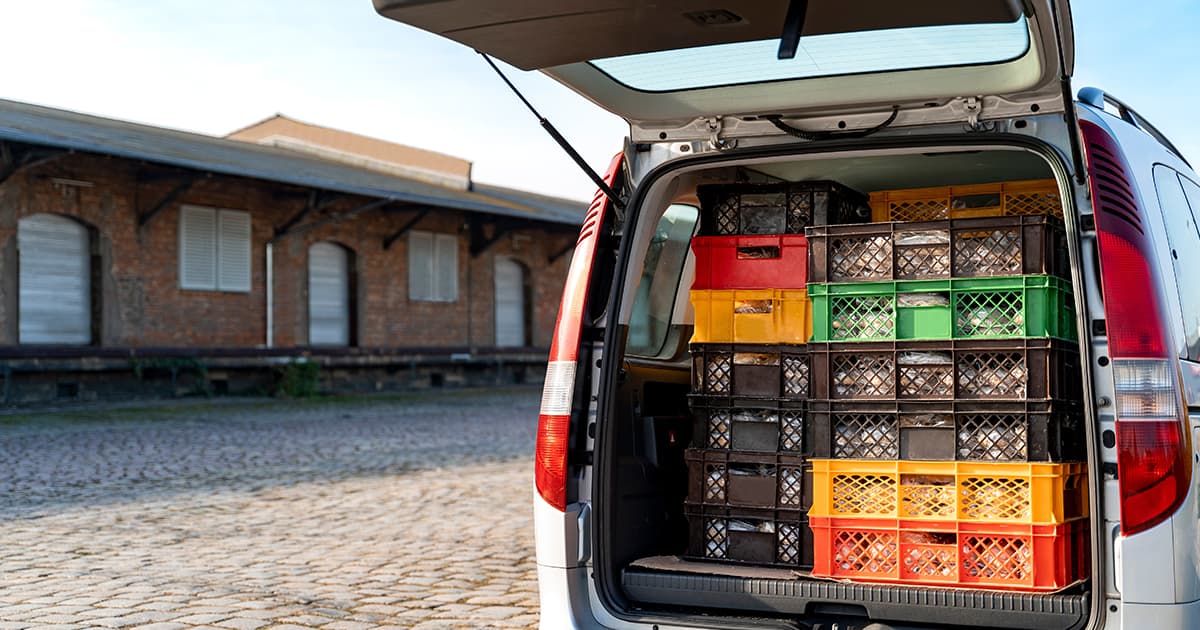 Did you know that your personal car insurance doesn't cover your business? If your business uses a car, truck, SUV, trailer, or van, you need commercial auto insurance.
Buying commercial car insurance is an essential part of running your small business.
Reasons to have business car insurance
Employees who drive company vehicles tend to drive more kilometres every year than those who only drive for personal use and they are more likely to be involved in an accident.
Around 2 out of 10 commercial fleet vehicles are involved in accidents every year.
On average, claim amounts cost more than workplace injuries.
Not having commercial car insurance or not having enough coverage can put a major dent in your business's bank account. For a small business, a large claim can be devastating.
You need business car insurance if:
You or your employees drive company cars for business or personal use
Your business owns, leases, or rents vehicles
Your employees drive vehicles that are leased, rented, or company-owned
Do you need fleet insurance?
Fleet insurance is for business owners who operate a minimum of 5 vehicles and use them only for business purposes.
That makes it easier to cover all the vehicles your business owns with just one policy and potentially give you a discount. Fleet insurance can be customized to your needs.
Benefits of commercial car insurance
Commercial car insurance is essential for your business because it protects your company's assets if you are in an accident. It protects trucks, cars, buses, trailers, vans, construction vehicles and any other vehicle you use for your small business. It also protects your business from liability.
Third-party liability coverage
Third-party liability coverage is one of the most important reasons to have commercial car insurance for your small business. If your company car is involved in an accident and someone is injured or killed or their property is damaged, your liability coverage will protect you from an expensive claim.
Some provinces require you to carry a minimum of $200,000 of third-party liability coverage while others require $500,000, but it's smart to increase that limit since the cost of another person's medical bills can easily exceed the minimum. If you are sued for the accident, it is likely to surpass the minimum coverage required by the province.
Mandatory coverages typically include third-party liability and the limits required can vary, depending on where you live.
Accident benefits, Direct compensation-property damage, and Uninsured auto coverage are typically required.
Protection from physical damage
You can choose to include coverage that protects your vehicles from physical damage.
Collision coverage
Collision insurance covers damage to your company cars caused by a collision with other vehicles or objects.
Comprehensive coverage
Comprehensive insurance covers many other types of damage, such as fire, theft, vandalism, and hail.
Uninsured and underinsured motorist coverage
This type of insurance covers expenses associated with hit-and-runs and drivers who do not have enough, or any, insurance.
Additional coverage options specifically for your small business
One of the benefits of commercial car insurance is that it can be tailored specifically for your business. Several types of coverage can be added to your commercial car insurance policy based on your needs and they can protect you from expenses such as medical bills, rentals, towing, and lease gap coverage.
Options include:
Roadside assistance
Roadside assistance coverage will help with inconvenient circumstances like breakdowns, flat tires, dead batteries, and getting locked out of your car.
Expanded towing
This option covers towing beyond what a standard commercial car insurance policy will cover and also includes minor roadside repairs and jump-starts.
Auto loan/lease coverage
If your business leases vehicles or you have a car loan, this type of coverage will pay for the difference between the cash value of your car and the amount left on the loan or lease if your car is written off.
Personal injury coverage
Personal injury coverage pays for medical expenses that are not covered by health insurance for you and your passengers.
Rental reimbursement
If your car is being repaired because of an accident, you will be reimbursed for your rental car.
Vehicle replacement coverage
If your insurer considers your car a total loss following an accident, your vehicle replacement coverage will replace it with a comparable one and provide lease gap coverage if you owe more than your car is worth.
Your Western car insurance expert will answer any questions you may have about which types of commercial car insurance are best for your small business.
How are commercial car insurance rates determined?
Your rates will be based on factors like the type and number of your vehicles, how old they are, how many drivers need coverage, how far they drive, the type of cargo they transport, where they park, and your claims and credit history.
When buying a company car, you should consider insurance costs. Used cars will cost less to insure and passenger vehicles and light trucks cost less to insure than commercial trucks. If you need a trailer, choose one that is not unnecessarily large. Service vehicles cost less to insure than ones used to deliver goods.