Top Tips to Navigate Your Boat Safely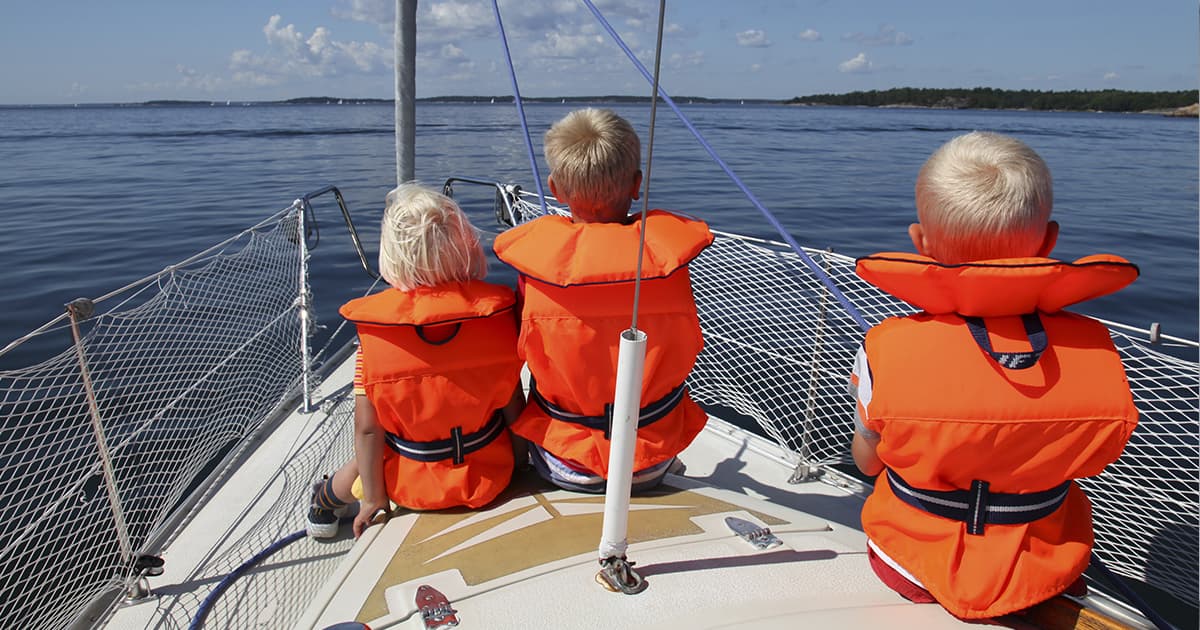 Learning how to boat safely is essential for you and your passengers. An enjoyable boating experience is a safe boating experience.
Follow these top tips to navigate your boat safely.
Life jackets: Always wear a Canada Coast Guard-approved life jacket when you're on a boat. Ensure there's a properly fitting life jacket for each passenger, especially for children.
Boat maintenance: Regularly inspect and maintain your boat, including the engine, navigation lights, and safety equipment like fire extinguishers and distress signals.
Weather awareness: Check weather forecasts before heading out and be prepared for changing conditions. Avoid boating in severe weather.
Alcohol and drugs: Avoid alcohol and drugs while operating a boat. They impair judgment and coordination, increasing the risk of accidents.
Navigation rules: Familiarize yourself with the "Rules of the Road" for boating, including right-of-way rules, navigation markers, and signaling. A licence or registration is mandatory for all pleasure craft equipped with motors of 10 horsepower (7.5 kilowatts) or more, including personal watercraft, which are principally maintained or operated in Canada.
Speed limits: Observe speed limits and safe operating speeds for different water conditions and areas. Slow down in crowded or narrow waterways.
Distances: Maintain a safe distance from other vessels, docks, and swimmers. Be cautious near areas with submerged objects or shallow waters.
Boating education: Take a boating safety course to learn about safe practices, navigation, and emergency procedures.
Float plan: Let someone on shore know your boating plans, including your destination, expected return time, and contact information. This helps in case of emergencies.
Emergency equipment: Carry essential safety equipment such as a first aid kit, fire extinguisher, whistle, flashlight, and a throwable flotation device. Learn about what mandatory equipment you need on your boat.
Pleasure craft operator card: Everyone who operates a power-driven boat needs proof of competency to how they understand the basic rules and how to safely operate a boat. The most common proof of competency is the Pleasure Craft Operator Card. You can get it by taking a boating safety course in-person or online and passing the test at the end of the course.
Anchoring: Learn how to properly anchor your boat and use the appropriate anchor for the conditions.
Person overboard: Develop and practice a plan for recovering someone who falls overboard.
Carbon monoxide awareness: Be aware of the dangers of carbon monoxide (CO) on boats. Avoid swimming near exhaust vents and ensure good ventilation on enclosed boats.
Wildlife and environment: Respect wildlife and the environment. Follow regulations for fishing, hunting, and disposing of waste properly.

Emergency procedures: Know how to respond to emergencies, such as capsizing, fire, or medical incidents. Carry a VHF marine radio or a reliable means of communication.
Get covered with boat insurance. Boat insurance typically provides coverage for accidents involving passengers.
Remember that safety should always be a top priority when boating to ensure a fun and accident-free experience on the water.
For more info check the Safe Boating Guide by Transport Canada.
Western Financial Group offers a complete set of insurance products and solutions through our licensed sales brokers who are located across Canada. Car, home, many types of recreational vehicles and commercial/business insurance.