Can I Apply for Life Insurance If I Have Diabetes?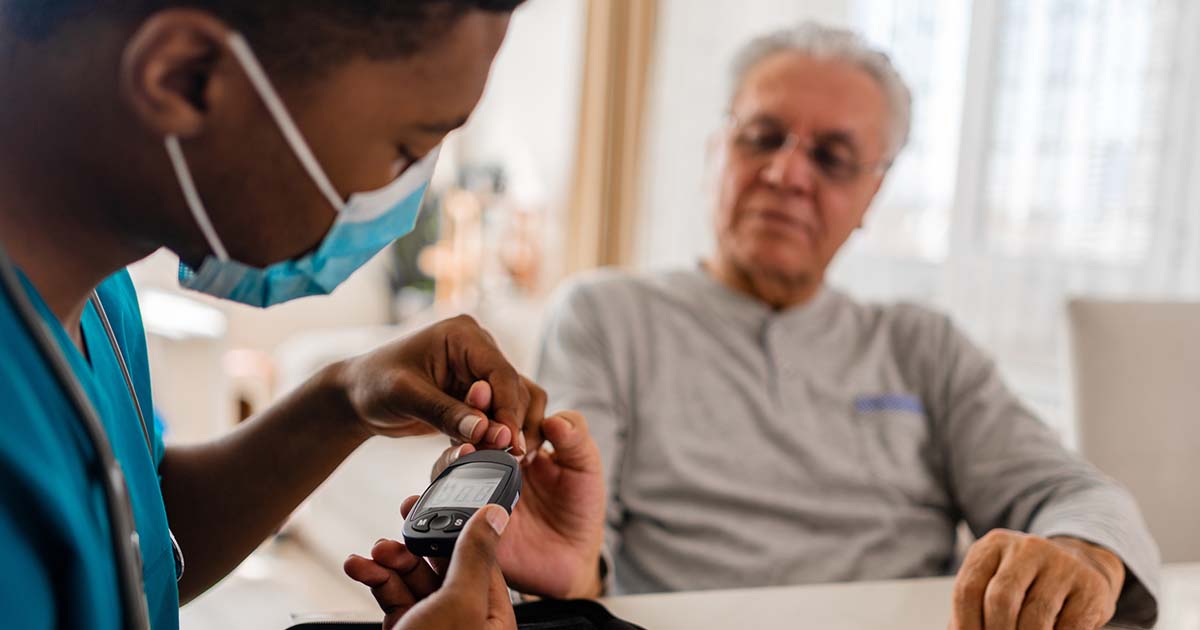 If you have diabetes, life insurance can still be available to you.
You should always disclose that you have diabetes when you are applying for life insurance. Diabetes can be considered a pre-existing health condition, which means that it can affect whether you will be approved for diabetes life insurance.
Your Western life insurance expert will answer any questions about diabetes life insurance that you may have. We have the knowledge and expertise to guide you through this process.
Factors that determine diabetes life insurance
If you have been diagnosed with diabetes after you have bought life insurance and the policy has been issued, your policy won't be cancelled, and your rates won't be changed. You should always disclose whether you have been diagnosed with diabetes.
The more health pre-conditions that you have will affect whether you will be able to qualify for traditional life insurance. Your Western life insurance expert can explain this in detail if this situation applies to you.
You can expect these types of factors to help determine which life insurance policy you can qualify for:
Do you have an advanced stage of diabetes?
Are you dependent on insulin?
How well are you able to control your blood sugar?
What is your diabetes history?
What is your age, weight, and height?
Are you a smoker or non-smoker?
Life Insurance with diabetes type 1
Diabetes Canada notes that about 10 per cent of people living with diabetes have type 1, insulin-dependent diabetes. Type 1 diabetes generally develops in childhood or adolescence, but it can also develop in adulthood. It's considered more severe than diabetes type 2.
Simplified life insurance: With type 1 diabetes, you can expect to qualify for simplified issue life insurance, which means that your maximum coverage limit can typically be between $50,000 and $300,000.
Guaranteed issue life insurance: This type of life insurance policy comes with significantly lower coverage, up to $25,000, and does not require any medical test or medical questionnaire. You can consider this policy when there are no other policies available to you.
Life Insurance with diabetes type 2
Diabetes Canada says that 90% of Canadian with diabetes are living with type 2 diabetes. Type 2 diabetes can be managed with healthy foods, medication, regular exercise, and weight loss, but it can require insulin injections as part of treatment as well.
Discuss your situation with your Western life insurance expert to get the policy that is best for you.
The most common signs and symptoms of type 2 diabetes can include the following:
Unusual thirst
Frequent urination
Weight gain or loss
Extreme fatigue or lack of energy
Blurred vision
Frequent or recurring infections
Tingling or numbness in hands or feet
With type 2 diabetes there are more life insurance options available because it is less severe than type 1.
Traditional life insurance can be a good fit for people with type 2 diabetes who are non-insulin-dependent, do not have a long history of diabetes and have blood sugar under control. Not having other health preconditions, such as being overweight, will help to qualify for this insurance. It has higher coverage limits and low costs. You can often qualify for traditional life insurance with a maximum coverage limit between $3 million and $5 million.
Rated life insurance policies can be either standard or rated. Rated means that policy features such as coverage limits are still the same, but the costs are higher.
No medical life insurance policies are a choice for people with type 2 if they have other serious other health pre-conditions, struggle to maintain proper blood sugar levels, and have a history of renal (kidney) damage or renal failure.
Term life insurance: It provides a guaranteed death benefit. If you have diabetes that is well managed, you might consider term life insurance. While diabetics can often get approved for term life, it may be with a higher premium. If you are approved for a term life policy, consider longer coverage periods that will lock in your premiums, which rise as you get older or your health changes.
We'll help you figure out what coverage is best for you.
Western Insurance has over 40 licensed LIFE INSURANCE EXPERTS across Canada. Our experts are available now in branch or on the phone to help you navigate the life insurance journey that will give you the right policy to protect yourself, your investments, and your family.
Talk to an Insurance Expert
Call Us Now 888-594-3105