Can I Get Life insurance with High Blood Pressure?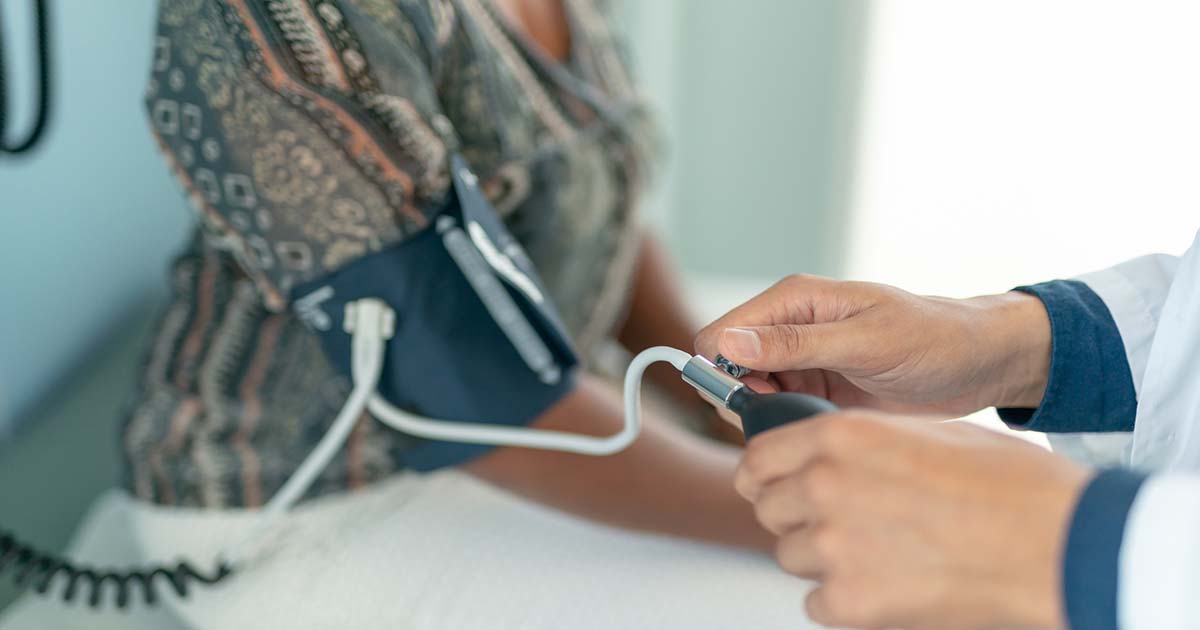 Yes, you can get life insurance with high blood pressure but you may end up paying more, especially if you've had the condition for a long time and you haven't seen a doctor about it.
If your blood pressure is now at a healthier level due to diet, exercise, or medication than when you were first diagnosed, expect your rates to be competitive.
Ask your Western life insurance expert about high blood pressure and life insurance. We have the knowledge and expertise to guide you through this process.
The Heart and Stroke Foundation notes that 6 million Canadian adults have high blood pressure, representing 19% of the adult population.
Why is blood pressure important when it comes to life insurance?
If you have high blood pressure, it can be an indication of future health problems such as a heart attack or stroke. Prolonged high blood pressure is a risk for major health problems and even death.
Your blood pressure is also important because your life insurance premiums are based on the likelihood of your insurer having to pay out on your policy. The best rates are offered to healthy people because they have a higher life expectancy.
Having high blood pressure doesn't automatically make your life insurance premiums higher or disqualify you from life insurance. It depends on how long you have had high blood pressure and how well you are managing it.
Discuss your situation with your Western life insurance expert to understand different types of coverage and what may be available to you.
Questions you can expect to be asked
How old were you when you were diagnosed with high blood pressure?
How high is your blood pressure (severity)?
How is your high blood pressure being treated?
Do you have any complications related to your high blood pressure?
How is your overall health?
Do you smoke or drink?
Do you have any other health issues?
What kind of life insurance can you get with high blood pressure?
Whole life insurance: Whole life insurance provides life-long coverage, pays a death benefit, and accumulates a cash value, but you may pay higher premiums for it. Also, as the policyholder, you can only use the cash value while you are alive. For example, you can withdraw money from cash value, or you can take a loan against it and use the money for whatever you want, such as supplementing retirement income, paying premiums or for an emergency.
Term life insurance: A term insurance policy does not require medical exam, but you may pay higher premiums. Your beneficiary receives the death benefit only if you pass on during the policy term.
Term insurance policies usually range anywhere from five to 40 years, depending on the age when you are insurer. For example, a 60-year-old would be too old for a 30-year term policy and a 72-year-old would be too old for a 20-year term policy. Some term life policies last until a certain age, usually 65.
No medical life insurance: This a type of insurance that can be purchased without having to do a medical exam, but you can expect to fill out a medical questionnaire. Premiums are higher because insurance companies base your policy on a general overview of your health without any confirmation of your condition from your doctor or a healthcare professional.
Coverage amounts for no medical policies are lower for life insurance without medical exams.
Your Western life insurance expert will answer any questions about life insurance and high blood pressure and what policy is right for you.
Can you be denied life insurance with high blood pressure?
Yes, but it's unlikely to be denied life insurance just your high blood pressure. You could be denied coverage if you have other serious health issues in addition to high blood pressure, such as heart disease, a high body mass index (BMI), or high cholesterol level.
Western Insurance has over 40 licensed LIFE INSURANCE EXPERTS across Canada. Our experts are available now in branch or on the phone to help you navigate the life insurance journey that will give you the right policy to protect yourself, your investments, and your family.
Talk to an Insurance Expert
Call Us Now 888-594-3105