Whether your company has five vehicles, a fleet of more than a hundred vehicles, service rigs or any other vehicles which operate on public roadways, you will be required by law to hold a minimum level of insurance.
How to Know if Your Vehicle is for Commercial Use
A car, truck or trailer that is used for delivery or carrying goods is a commercial vehicle.
A pizza delivery car, a contractor's van, a school bus, or a flatdeck trailer used to haul cargo as part of your business are all examples of commercial-use vehicles.
The business use of a vehicle defined by ICBC refers to a vehicle being used in your profession and includes being paid for its use. (Not delivery or carrying goods.)
What Is a Fleet?
A fleet is 5 or more vehicles that are registered and/or leased to a single business owner or company and enrolled in ICBC's Fleet Plan. You can get up to a 63% discount.
Fleets with 5 to 19 vehicles have the option to enroll in a Fleet Plan. Fleets of 20 or more vehicles are required to enroll.
Trailers don't count towards eligibility but can be included and receive a discount after the fleet is established. You can have a fleet of just trailers and take advantage of a common expiry date.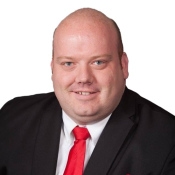 Do I Need to Apply for Fleet Status?
Contact Western Financial Group directly at tjbumby@westernfg.ca
Western Financial Group's Fleet and Commercial Auto Team
Western Financial Group's Fleet and Commercial Auto team prides itself on its professional service that's dedicated to your needs as commercial auto customer.
We build long-term relationships with our clients by providing you with the highest level of service to you at the right value for your business vehicles.
Western's Fleet and Commercial Auto team offers both ICBC Fleet Insurance and private insurance.
Clients have direct access to experienced Fleet Specialists and customized reporting services, including claims analysis and Fleet schedules.
Services include:
Prorate Licensing
Risk Management Services
Fleet Premium Adjustment Program Enrollment
Mobile, plate and document delivery
Dedicated transaction processing for quick turnaround
ICBC Garage Policies
How are Fleet discounts calculated? Policy history of two consecutive years is considered along with the total premium paid, including your loss ratio is how ICBC calculates your discount.