How to Defend Your Small Business Against Cybercrime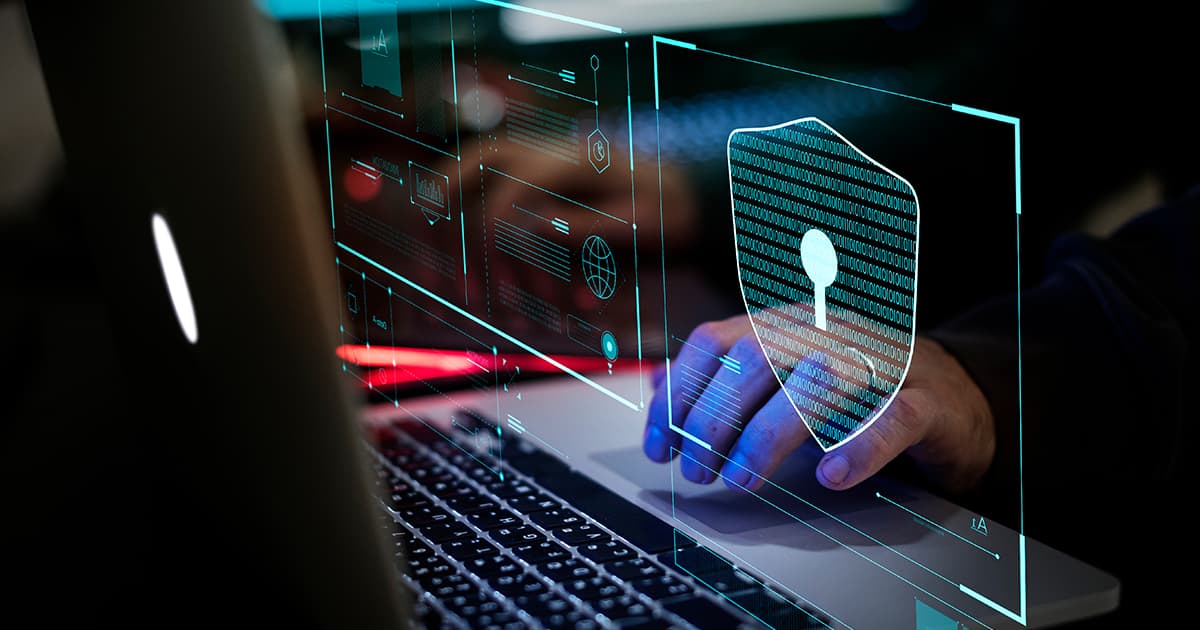 Cybercrime can have a big financial impact on a small business. Cyber insurance can help protect your business against any lawsuits or financial losses after a cyberattack.
Small businesses are becoming a more lucrative target for cybercriminals. They are more vulnerable to cyberattacks due to limited resources and cybersecurity measures, and their employees are susceptible to phishing emails or social engineering tactics, which can compromise your business accounts or disclose financial information unintentionally.
What is cybercrime and how can I avoid it?
Cybercrime refers to all criminal activities that are carried out through the use of computers, networks, and digital technologies.
These crimes can take various forms and target individuals, organizations, or even governments.
Some common types of cybercrime include hacking, identity theft, phishing, ransomware attacks, and online fraud. Cybercriminals aim to exploit vulnerabilities in computer systems and networks to steal sensitive information, commit fraud, disrupt operations, or cause harm.
How your small business can prevent a cyberattack
Most cyberattacks against small businesses are easily prevented by taking basic precautions:
Use secure passwords
Secure your business Wi-Fi network
Backup your data
Train your employees about cyber security
Stay aware of common email and cyber scams
Keep your websites and social media up to date
It's important to note that if you're the owner of a small business, providing cybersecurity training and awareness to your employees will help reduce your risk level. Educate them about the risks of cybercrime and best practices for online security.
Did you know? Crime insurance and Cyber insurance for businesses are NOT the same thing.
Cyber insurance can help with containment costs related to a cyberattack on your small business, repair costs to your system, and with the costs of potential lawsuits from your customers whose information has been hacked.
Ask your Western Financial Group business insurance expert about cyber liability insurance for your small. Cyber liability insurance is a coverage that you can add to your business insurance package.
Here are the top 5 impacts of cybercrime on small businesses:
Financial loss
Cyberattacks can lead to financial losses in a few different ways. You could be facing theft of sensitive financial information, fraudulent transactions, legal responses, loss of customer trust, or even ransom demands.
Of course, these losses can be especially detrimental to small businesses with limited budgets.
Responding to a cyberattack and implementing cybersecurity measures can be costly for small businesses. You may need to hire experts, invest in cybersecurity tools, and allocate resources to recover and prevent future attacks.
In the long run, you could see financial losses due to customers losing trust in a business that has been a victim of cybercrime. As with any loss of trust, this can result in a decrease in customer loyalty and online review quality, and a drop in sales.
Data breaches
A data breach happens when sensitive customer or employee information, such as credit card details or personal data, is exposed. This can lead to legal consequences, fines, and reputational damage.
Small businesses heavily rely on their reputation to attract and retain customers. A cyberattack can tarnish your business reputation, which again, can affect your financial projections in the long run.
Legal and regulatory consequences
Many countries, including Canada, have data protection laws that require businesses to safeguard customer and employee data. A data breach can lead to legal consequences and hefty fines for non-compliance.
Downtime
Cyberattacks usually disrupt a small business's operations, especially when most of your leads or sales come from your website, since cyberattacks often cause downtime or SEO penalties. This downtime can result in lost revenue and customer trust.
Keep in mind that small businesses may be part of a larger supply chain. A cyberattack on a small business can sometimes disrupt the entire supply chain, affecting operations and relationships with suppliers and customers. The consequences can be dire!
Intellectual property theft
Cybercriminals may target small businesses to steal intellectual property, product designs, or proprietary information, which can harm a company's competitive advantage and affect its SEO ranking as similar products crowd the market.
Do you have adequate cyber insurance?
Small businesses often lack the right cyber insurance, or any cyber insurance, to cover the costs associated with a cyberattack. To be ready for any situation, talk to your insurance provider about cyber insurance. In the worst cases, an attack without the correct coverage can lead to financial strain and difficulty in recovery.