Is Your Credit Score Checked for Car Insurance in N.B.?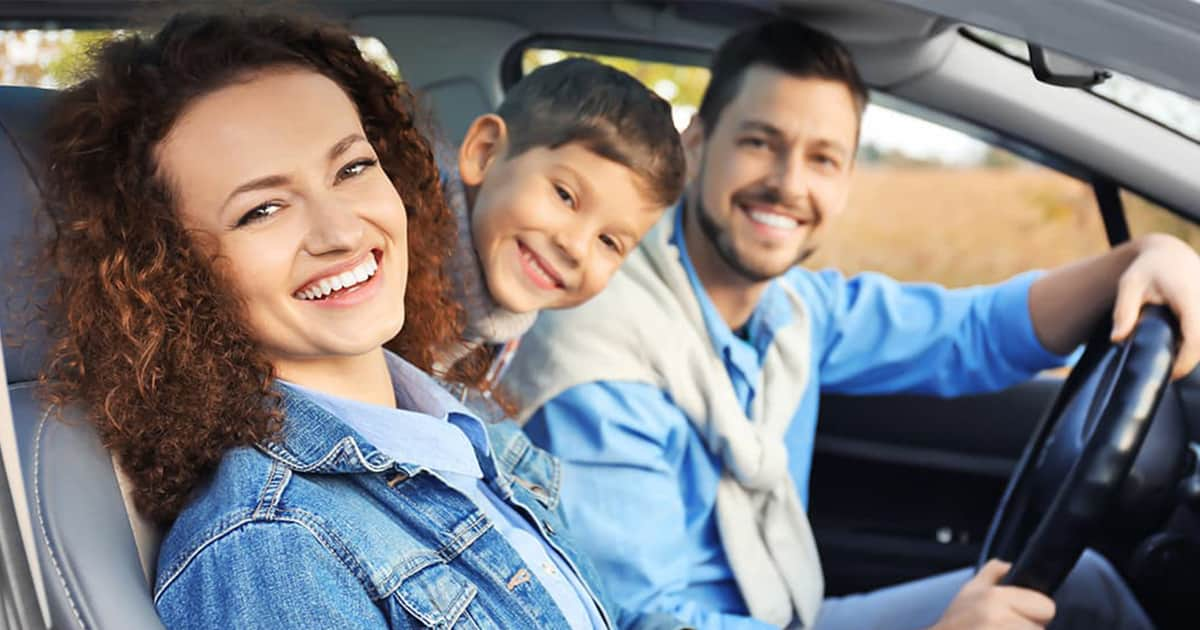 If you're buying a car, truck, van, or SUV in New Brunswick, can your credit score be checked?
The New Brunswick Insurance Board has approved several auto insurance companies' use of credit scores to determine car insurance rates in the province.
If you have a poor credit score, you could typically be charged a higher insurance rate for driving your car because you would be considered a greater risk for bad driving or an accident.
What is a credit score?
A credit score is a three-digit number, typically between 300 and 850, designed to represent the likelihood that you will pay your bills on time.
Credit score ranges and what they mean will vary based on the scoring model used to calculate them:
300-579: Poor
580-669: Fair
670-739: Good
740-799: Very good
800-850: Excellent
Why does Western Financial Group do a soft credit check?
In many cases, a soft credit check will allow your Western car insurance broker to give you the best price for your car insurance. It is a factor that determines the level of discount that's available to you.
What's the difference between a hard credit check and a soft credit check?
Hard credit check: Typically, you'll see hard credit inquiries on your credit report after applying for traditional credit products like credit cards, mortgages, and car loans. If you fill out an application for a loan, it may require a hard credit inquiry.
Hard credit inquiries can lower your credit score, but the impact of hard inquiries on your credit score tends to lessen over time.
Soft credit check: A soft credit check looks at the information in your credit report and, most importantly, does not impact your credit score.
In New Brunswick, your Western Financial Group car insurance expert will use a soft credit check for your car insurance. Western Financial Group will request your informed consent prior to checking your credit report.
In many cases, a soft credit check will allow your Western broker to give you the best price for your insurance. It is a factor that determines the level of discount available to you on the insurance product you are seeking, such as house and car insurance.
What if I don't consent to a soft credit check?
You are under no obligation to consent to a soft credit check, but you may be eligible for additional discounts as a result. You can still get a quote, though.
How can I improve my credit score?
Your payment history is the most important factor in your credit score.
To improve your payment history:
Always make your payments on time
Make at least the minimum payment if you can't pay the full amount that you owe
Contact your lender right away if you think you'll have trouble paying a bill
Even if you are disputing a bill, do not skip a payment.
Using your credit wisely and don't go over your credit limit. If you use a lot of your available credit, lenders see you as a greater risk. This is true even if you pay your balance in full by the due date.
Here's what you need to know about car insurance in New Brunswick
Mandatory coverage:
Liability Coverage: If you injure someone or damage property, payments are made on your behalf.
Direct Compensation: Damages to your car are covered but it's based on the extent to which you are not at fault in a collision.
Uninsured Automobile Coverage: Your medical costs and damage are covered if an uninsured driver is at fault.
Accident Benefits Coverage: No matter who is at fault, medical and other expenses you are entitled to are covered.
You can go beyond what is legally required in New Brunswick and get enhanced coverage for your car from Western, such as comprehensive insurance. Comprehensive insurance protects against damage to your car caused by non-collision events such as vandalism, glass and windshield damage, accidents with animals, weather, or other acts of nature.
At Western Financial Group, we know how important your car is to you because you count on it every day to get where you need to go. Contact us and we'll help you save on your car insurance.