Life Insurance vs. Self-Insurance: Pros and Cons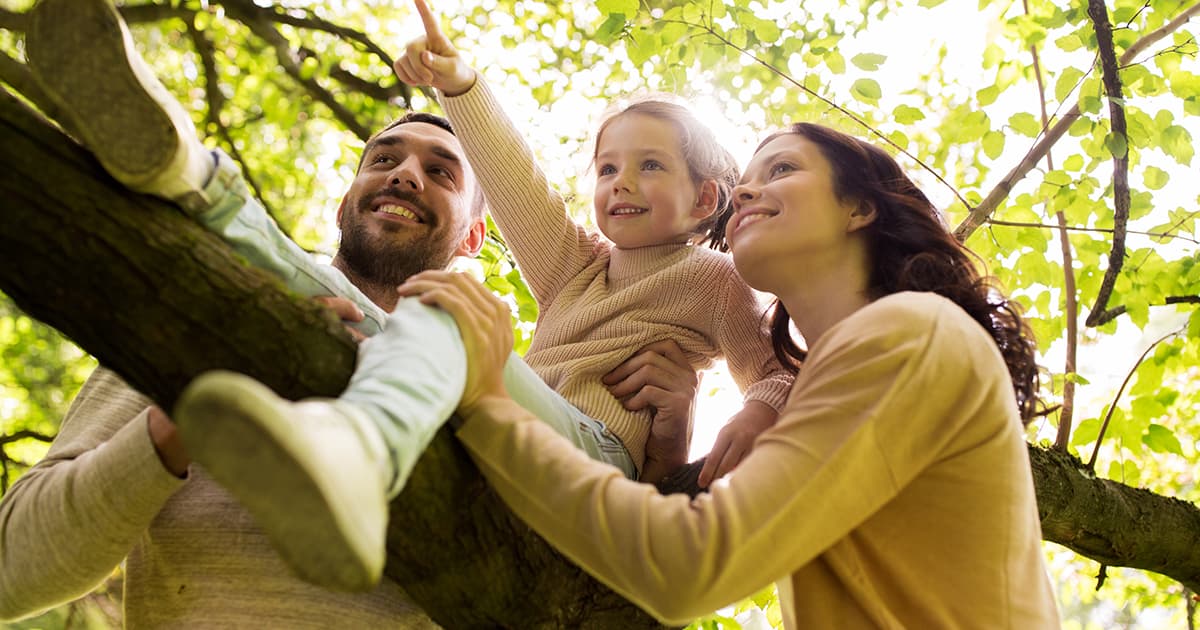 With life insurance you pay a monthly premium, and if you die, your insurance company pays a specific amount of money—a tax-free payout—to your beneficiary. It can be used for such things as funeral expenses and debts.
Self-insurance means that instead of getting life insurance, you would have enough money set aside for your loved ones. This money can be used to pay for expenses that life insurance would normally cover such as final expenses and debts.
Your Western Financial Group life insurance expert can explain in detail the differences between self-insurance versus life insurance to allow you to decide what would work best for you and your situation.
We will take the time to go over the pros and cons of each type of insurance to help you make an informed decision.
Here's what you need to know:
What is life insurance?
Life insurance provides the beneficiary(ies) you choose with a one-time, tax-free payment when you die, as long as you regularly pay your premiums.
There are two main types of life insurance: Term and permanent.
Term insurance is designed for flexibility. A term insurance policy expires after a pre-determined number of years, usually 10, 15, 20 or 30.
Since it lasts for a set period of time, term life is more affordable than permanent life insurance, but it still offers similar payout amounts.
Permanent life insurance covers you for your entire life. In most cases, your premiums are guaranteed to stay the same during your life.
It offers a tax-free death benefit and some would accumulate cash values that you can access. Permanent life insurance policies can pay dividends to their policyholders on a regular basis.
What is self-insurance?
Self-insurance means setting aside enough of your own money to pay for a possible loss instead of buying life insurance. That means you would ideally have enough money to cover your final death expenses, any debts, and leave money to a beneficiary.
To be self-insured, you need to look at your spending and saving habits and obligations. What are your current expenses – mortgage, car loan, student loan, credit card debt, childcare? How much can you put aside regularly?
Pros and cons of self-insurance
Pros
You're saving money by not regularly paying premiums to an insurance company.
You should have more money to invest in equities and other investment vehicles.
You will still be leaving your loved ones enough money to cover expenses and financial needs with your current assets.
Cons
If your expenses are greater than your savings and you aren't able to put enough money aside, leaving you no safety net.
An event, such as a critical illness, occurs that is costlier than what you as the self-insured person was anticipating, potentially causing financial stress.
The amount your family needs for the future does not equal the amount you have in liquid assets.
Pros and cons of life insurance
Pros
Financial protection for your loved ones
Your beneficiary receives a tax-free death benefit
Life insurance is affordable for most people's budgets
Cons
You have to pay monthly or annual premiums for life insurance.
If you buy life insurance at an older age, it gets more expensive.
The cash value component of permanent life insurance can have a lower rate of return than other investments.
Planning is required if you choose life insurance or self-insurance
You want to protect your loved ones with either strategy.
Your life insurance coverage should be large enough to help your beneficiaries cover any expenses and financial obligations they'd be responsible for in your absence.
If you're self-insured, you should have enough money put aside to help your beneficiaries cover any expenses and financial obligations they'd be responsible for in your absence.
How much money can you afford to put aside on a regular basis? Do you have short-term and long-term investments, tax-free savings accounts, and retirement accounts as part of your strategy to be self-insured?
Self-insurance makes sense for some, but most people benefit from having a life insurance policy until at least retirement to ensure their loved ones are protected.
Plan how life insurance can meet your family's needs
Life insurance is about protecting your family for the future and helping to meet their needs. As your circumstances change over the years, it's a good idea to keep reassessing how your life insurance can protect your family.
Your Western life insurance expert can speak to you about how life insurance can help protect your family over the years.
Western Insurance has over 40 licensed LIFE INSURANCE EXPERTS across Canada. Our experts are available now in branch or on the phone to help you navigate the life insurance journey that will give you the right policy to protect yourself, your investments, and your family.
Talk to an Insurance Expert
Call Us Now 888-594-3105