Term vs. Permanent Life Insurance: Pros and Cons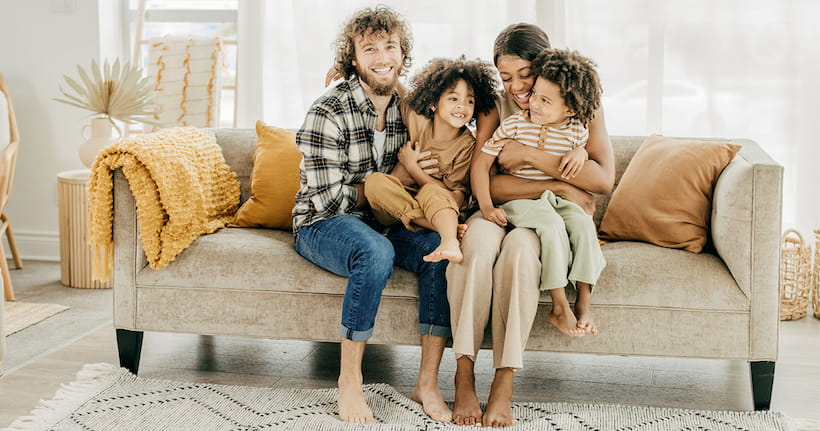 How to choose? Term insurance is cheaper and lasts for a set number of years. Permanent life insurance is more expensive and does not expire.
Choosing between term and permanent life insurance could come down to how long you want coverage to last and how much you can afford. Each one has pros and cons. If you know the differences between term and permanent life insurance that will help you choose a policy that's right for you.
Your Western life insurance expert can explain in detail the differences between term versus permanent life insurance to allow you to decide what would work best for you and your situation.
We will take the time to go over the pros and cons of each type of insurance to help you make an informed decision.
Here's what you need to know:
What is term insurance?
Term insurance is designed for flexibility. A term insurance policy expires after a pre-determined number of years, usually 10, 15, 20 or 30.
You will choose the length of your policy and you'll also select the amount of your death benefit, which is the tax-free amount your beneficiary, or beneficiaries, will receive when you pass away.
Since it lasts for a set period of time, term life is more affordable than permanent life insurance, but it still offers similar payout amounts.
When choosing term insurance, you want to make sure your debts are covered to avoid leaving behind major expenses for your loved ones.
What are the pros of term life insurance?
Term life insurance doesn't have to be a life-long commitment. It's affordable coverage that protects your loved ones when it matters most.
Term life insurance can be appropriate when starting a family, buying a home, or starting a business.
It can cover your funeral expenses.
When your term insurance ends, in most cases, your coverage can renew automatically. Or you may be able to convert it permanent insurance, depending on your insurer.
Its monthly premiums are more affordable than permanent life insurance, but typically go up each time your policy renews.
Some insurers do not require a medical exam for term life insurance.
What are the cons of term life insurance?
Once the term ends, the coverage also ends and your beneficiaries don't receive any payment.
Term life doesn't build any cash value, which means it doesn't include a savings account to borrow from, withdraw against, or grow.
Your protection needs may change as your life changes and term insurance may no longer be suitable for you and your situation.
Though the maximum age limit varies by insurer and term length, once you reach 60 or older it usually becomes more difficult to buy term insurance and you may be limited to buying a 10, 15 or 20-year term.
Term insurance does not help you provide for income or the capital needs of your family while you are living.
The premiums typically increase when you renew term life insurance.
Your Western life insurance expert will welcome a discussion on the pros and cons of term life insurance with you.
In certain situations, you may be able to convert a term life policy to a permanent life policy. Talk to us about this to find out more information.
What is permanent life insurance?
Permanent life insurance covers you for your entire life. In most cases, your premiums are guaranteed to stay the same during your life.
You don't need to renew your permanent life insurance because it doesn't expire.
Permanent insurance is becoming a more attractive option because life expectancy has increased over the years. Your coverage is lifelong, not temporary.
It offers a tax-free death benefit along with a savings account. If you choose permanent life insurance, you are agreeing to pay a certain amount in premiums on a regular basis for a specific death benefit. Permanent life insurance usually pays dividends, allowing the savings aspect of your policy to grow over the years.
Pros of permanent life insurance
Permanent life insurance, which includes whole life and universal life, is designed for lifelong financial protection, as long as the policy is in force.
You never need to renew your policy.
With most permanent insurance, there is a savings component known as cash value. The longer you pay into your policy, the more its cash value grows.
You can choose to cash in or borrow against your permanent life policy and use the funds as needed.
In most cases, your permanent life insurance premiums are guaranteed to stay the same throughout your life.
Permanent life insurance policies can pay out dividends.
Cons of permanent life insurance
The premiums are higher in cost and may be difficult to maintain over the years.
The cash value can have a low rate of return.
The cash value is separate from the death benefit of a permanent life insurance policy and when you pass away, your beneficiaries will typically not receive any of the cash value and only receive the death benefit.
Permanent insurance is inappropriate for short-term expenses, such as funeral expenses or mortgage debt.
You'll earn interest on the cash value of your permanent life insurance policy. But this amount will usually be lower than what you'd get if you invested your money in other ways.
If you don't expect to have dependents like children or ageing parents, or you don't expect to have debt such as your mortgage well into the future, you may not need to pay permanent insurance premiums for the rest of your life.
Discuss with your Western insurance expert whether permanent life insurance suits your situation.
Plan how life insurance can meet your family's needs
Life insurance is about protecting your family for the future and helping to meet their needs. As your circumstances change over the years, it's a good idea to keep reassessing how your life insurance can protect your family.
Your Western life insurance expert can speak to you about how life insurance can help protect your family over the years.
Western Insurance has over 40 licensed LIFE INSURANCE EXPERTS across Canada. Our experts are available now in branch or on the phone to help you navigate the life insurance journey that will give you the right policy to protect yourself, your investments, and your family.
Talk to an Insurance Expert
Call Us Now 888-594-3105