Do Young Families Need Life Insurance?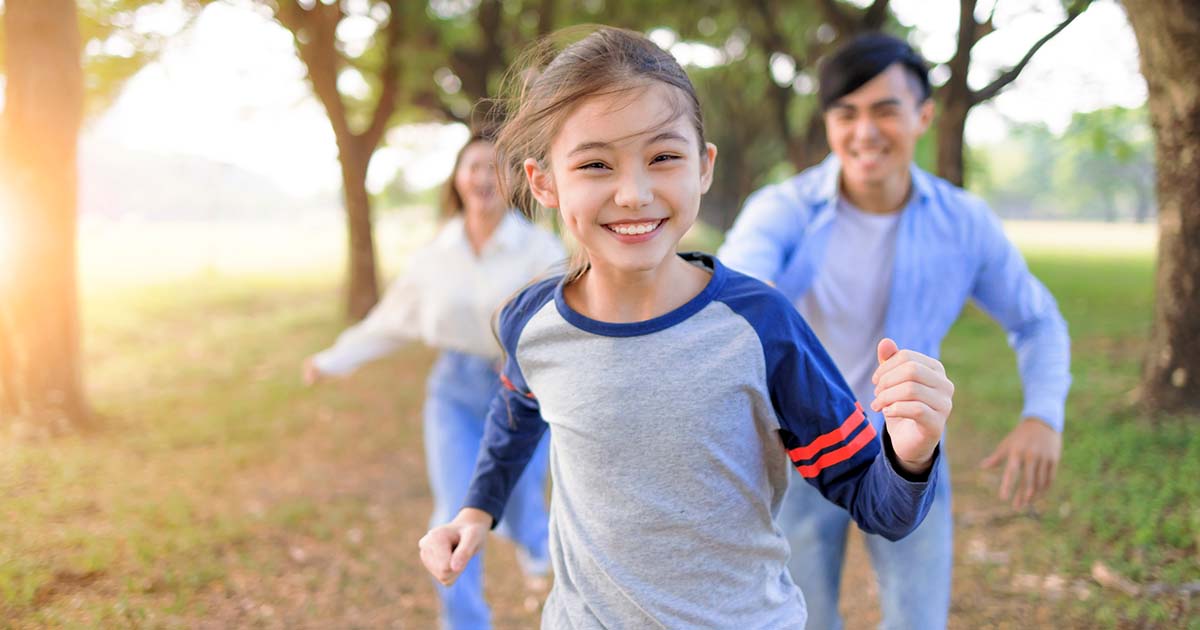 Your life changes when you become a parent. You have new responsibilities, especially protecting your young family.
Young families and life insurance often go hand-in-hand to provide peace of mind and a safety net.
Your Western life insurance expert can explain to you how life insurance can provide financial protection to your spouse, or partner, and your children. We would like to share our knowledge and expertise with you.
We can explain the benefits of life insurance to a young family and why it's important to have a plan in place should the unexpected happen.
Here's what you need to know about young families and life insurance:
Why both parents should have life insurance
You're a team, right? Sometimes, it's assumed that only the working parent needs life insurance because he or she is financially supporting the family. It's recommended to double your protection with both of you getting life insurance.
If you are a stay-at-home parent, you should consider getting life insurance, too. If you were to pass away, the surviving, working parent may not able to maintain support for your children. Your life insurance could help pay for this kind of support and other bills, or debt, to help keep your family's standard of living. Your life insurance policy could also help provide for your children's education. If the working partner passes away, the death benefit can be used as income replacement.
It's important to note that there is no tax on the life insurance death benefit.
Premiums are lower when you're young
The earlier in life that you buy life insurance, the lower the premiums will be.
As young parents, it is beneficial to buy life insurance as soon as possible. The younger and healthier you are, the less expensive your life insurance premiums will be for either term insurance or permanent life insurance.
Reach out to your Western life insurance expert to learn more about the benefits of life insurance.
How much life insurance is needed?
Life insurance benefits replace any income you would have contributed to your family had you not passed away.
Here are expenses to consider when calculating how much life insurance you need:
Your salary
Your mortgage or rent
Any debts such as loans, car payments or credit cards
Your children's education and how much you want to save for this
Expenses to raise your children
Funeral expenses
What happens with life insurance when children are minors?
If you name your children as beneficiaries and they are minors when you die, the life insurance benefit will not be paid directly to them.
You can name a custodian or set up a life insurance trust to hold the money in your child's or children's name. If you set up a trust, you will need to appoint a trustee to manage it according to your instructions to care for your children until they reach adulthood.
For more details, speak to your Western life insurance expert.
Should I get life insurance for my children?
Life insurance can provide financial protection in the event of an untimely death of a child. It can let you take time off work to grieve without having to worry about money and it could cover funeral costs.
Premiums are lower due to children's young age and good health.
If you lock your children into a policy now, they can often convert it into a policy as an adult that's usually less expensive and guaranteed without a medical exam.
What's the difference between term and permanent life insurance?
Term life insurance: It is fixed-year coverage that provides the beneficiary you choose with a tax-free payout if you die within the term you choose, such as 25 years, which would provide protection for your children until they are young adults.
That money can also be used to pay off any remaining debts such as a mortgage. The payments you make are set for the term you choose and do not change in that time period.
As long as you pay your premiums, your beneficiaries will receive the coverage amount if you die within the term.
Permanent life insurance (also called whole insurance): It is guaranteed life-long coverage. When you pass on, your beneficiary receives a tax-free payment. It is more expensive than term insurance because the policy for permanent life insurance does not expire.
Bottom line: Every family is different. You will need to figure out which type of insurance works best for your family's needs.
Plan how life insurance can meet your family's needs
Both of you can discuss how the money should be used before either of you passes away. Your needs as a family can change over the years. It's a good idea to keep reassessing how your life insurance will meet your needs.
Your Western life insurance expert can speak to you about how life insurance can benefit both of you as parents.
Western Insurance has over 40 licensed LIFE INSURANCE EXPERTS across Canada. Our experts are available now in branch or on the phone to help you navigate the life insurance journey that will give you the right policy to protect yourself, your investments, and your family.
Talk to an Insurance Expert
Call Us Now 888-594-3105