How to Get Your Cottage Ready for Winter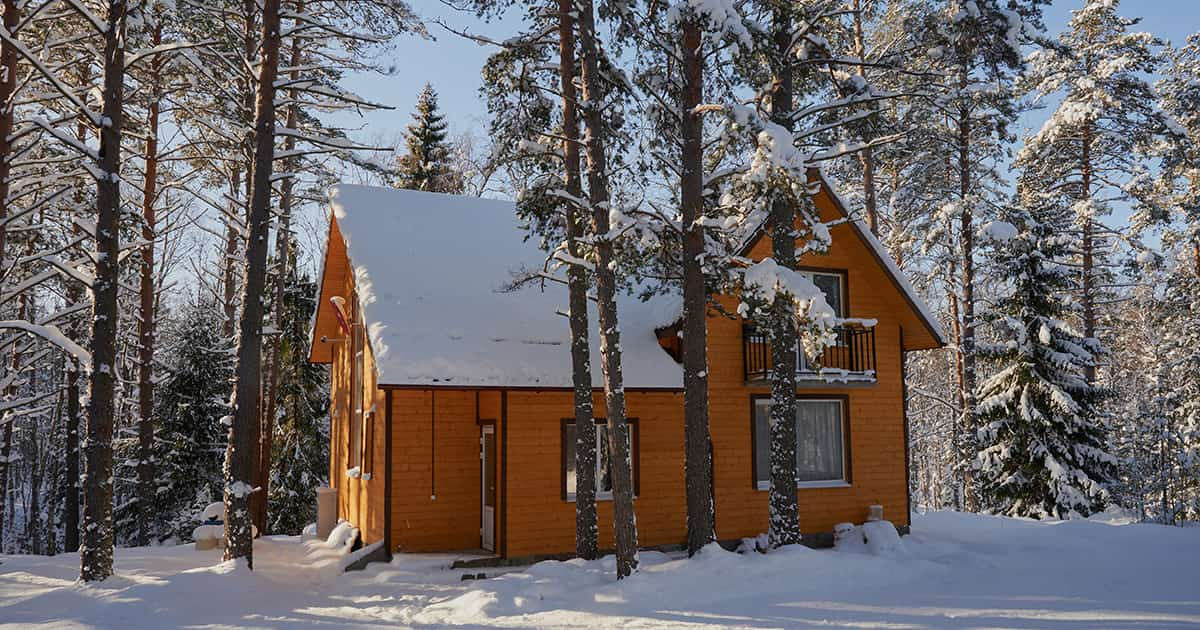 It's time to close up the cottage for winter. You'll need to protect your cottage from the cold and any potential damage over the cold months until you open it up again next spring.
As for insurance during the winter, it's a good idea to maintain insurance coverage on your cottage year-round. While you may not be using the cottage in the winter, it's still susceptible to risks such as fire, weather-related damage, theft, or vandalism. Maintaining insurance can provide valuable protection during the off-season.
Here are some tips for closing up your cottage:

Winterize plumbing: Drain the plumbing system, including water tanks and pipes, to prevent freezing and bursting. Add antifreeze to the drains and toilet bowls.

Turn off utilities: Disconnect power, gas, and water sources. Turn off appliances and lights to prevent energy consumption.

Secure windows and doors: Close and lock all windows and doors to keep out pests and the cold. Consider weather stripping for added insulation.

Inspect the roof: Check the roof for any loose or damaged shingles and make necessary repairs to prevent leaks.

Clean gutters: Clear gutters and downspouts of leaves and debris to prevent ice dams and water damage.

Store outdoor furniture: Store or cover outdoor furniture to protect it from the elements.

Seal cracks and gaps: Seal any gaps or cracks in the walls, floors, and foundation to prevent drafts and critters from getting inside.

Remove perishables: Empty the refrigerator and pantry to prevent food from spoiling and attracting pests.

Prevent mold and mildew: Remove or elevate rugs and furniture off the floor to prevent moisture buildup and the growth of mold and mildew.

Set traps: Place mouse and insect traps in strategic locations to prevent infestations.

Check security systems: Ensure any security systems are active and functioning.

Store valuables: Remove valuable items or sensitive electronics from the cottage or lock them in a secure cabinet.

Winter-ready exterior: Trim tree branches near the cottage and clear any dead vegetation. These measures help prevent damage during winter storms.

Arrange regular checkups: Ask a neighbor or hire a local service to check on the cottage periodically to ensure everything is in order.

Check with Western Financial Group's insurance experts for the specific insurance coverage you need. Is your cottage insurance up to date?